In preparation of the new Matrix movie I went and rewatched the first three Matrix movies (not sure if I am going to bother with Animatrix yet).
I still find the first movie to be a pretty decent movie, but the sequels are just as bad, if not worse, than I remember them being. What bothers me the most about it is that they take a solid idea of a movie with the first one, have a great blend of real world/matrix stuff and set up a really good overall world to build stories in. Then completely shit on that in the following two movies by setting them primarily in Zion where everyone is wearing really corny planet of the apes/star trek costumes. Then when they do go into the matrix they take all the innovation credits they had in the first movie with the bullet time effects and start making fully cgi fight scenes that are basically Plastic Man cartoons. And I get the inspirations... but how many times in the series are we going to do this?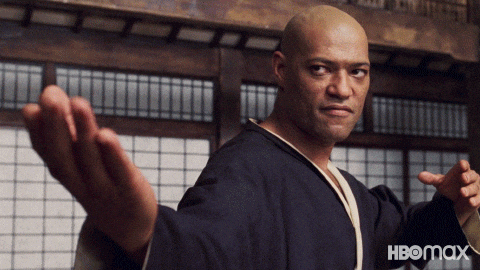 The heavy-handed christian themes have always annoyed me, but is so integral to the story they are telling. So, whatever. I always thought the pre-woke-but-trying-oh-so-hard-era world of Zion felt racially problematic in the 2 sequels and this re-watch confirmed a lot of that for me, especially looking at it through the eyes of now.
Some of the writing is so bad.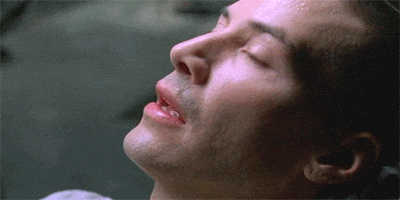 They legitimately used a bowling pins sound effect when Neo throws a Smith into a bunch of Smiths. WTF?! Seriously, wtf.
I didn't notice until the second or third movie but everyone in the ships have color coded torn sweaters based on their job on the ship. Thats cute.
Despite all of this I am looking forward to the new one. It seems to be more focused in the same vein (maybe too much) of the first movie. I have a couple of concerns where I think it may be going based on the trailers, but we will see.