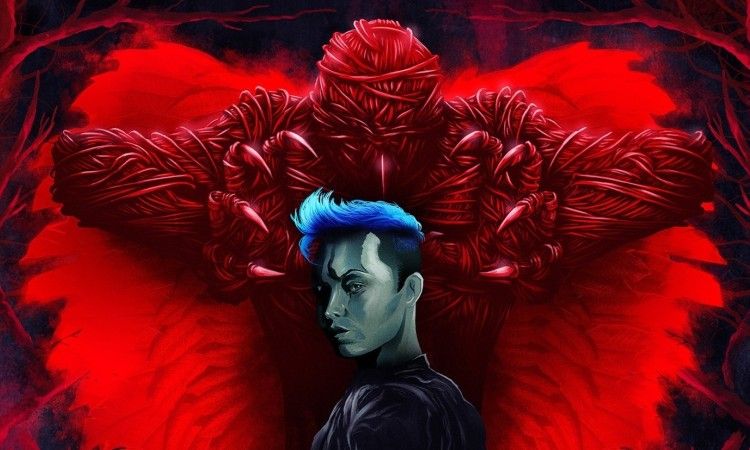 "Burn the Dark: Malus Domestica #1"

Book Review

Written by Jennifer Turner

Published by Tor Books
Written by S.A. Hunt
2020, 384 pages, Fiction
Released on January 14th, 2020
Review:
When I first accepted this assignment I thought it would be a quick, fun, read with no fuss no muss. It turns out that the book is a lot more than that. I found myself rereading Burn the Dark, as I hadn't given it the proper attention that the novel deserved.
Let's start with the fact that the plot is one of my favorite horror subgenres, the small town with a dark secret storyline. Nothing I love more than delving into the macabre histories of an innocent little burb. It's even better as it is seen through the eyes of a couple of newcomers so that the reader can discover the town, aka Blackfield, Georgia, through their eyes.
The newbies are Leon and Wayne, a father and son trying to start a new life after a tragic death. Their attempts to start anew are thwarted by the evil hiding in their new abode's walls.
Joining this new population boom is Robin, a YouTube celebrity witch hunter. After the murder of her mother she intends to find and kill the members of the coven responsible for her death.
Robin is everything a horror heroine should be. Tough without being an asshole, funny without being cheesy, and genuinely good without coming off as a Mary Sue. The plot even manages to give her a romance without it overtaking or detracting from the main story.
Since we're praising characters, let's also talk about Wayne, a preteen dealing with losing his mother and a slew of other problems that kids tend face these days. One of these issues is that he has an alcoholic father. I am the daughter of an alcoholic and everything Wayne goes through is so realistic that I teared up at one point. The character fits in with the story perfectly, as well as his adventures with his new found friends. Wayne's discovery of an abandoned carnival in the woods is pretty creepy and so detailed that the reader genuinely feels like they are right there with him; at least that's how I felt.
If there is any complaint about this novel, it's the lack of information about the story's big bads. Compared to all the rich character development of the plot's "good guys", I left the story knowing next to nothing about the coven that Robin is hunting. There isn't a lot of supernatural conflict, which considering the book's subject matter, is kind of odd.
But no worries, this book is part of a series and ends on a cliffhanger, and for once the cliffhanger does not piss me off. I believe that a part of a series should try to complete their plot so that if a reader doesn't like it they can leave mostly satisfied.
This time around I got really excited and you bet I'm going to buy the next installment and everything else after. Burn the Dark is a fun, exciting and genuinely creepy book that needs to be read. You won't be disappointed.
This page includes affiliate links where Horror DNA may receive a small commission at no extra cost to you.