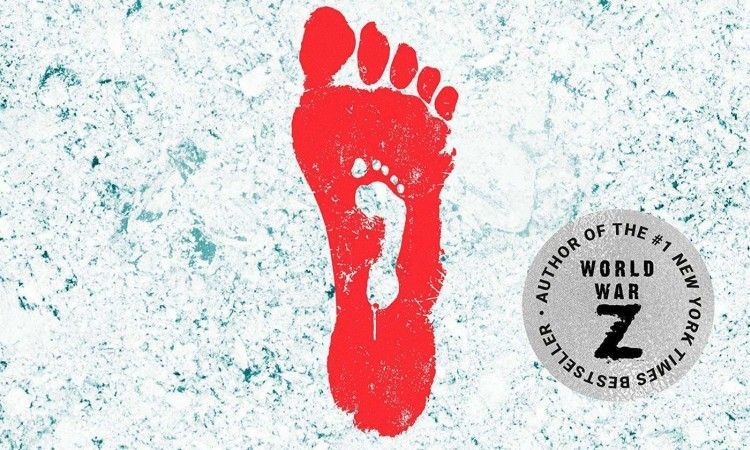 "Devolution"

Book Review

Written by Shane D. Keene

Published by Del Rey
Written by Max Brooks
2020, 304 pages, Fiction
Released on June 16, 2020
Review:
When I heard Max Brooks had a new book coming out, two things happened in succession. First, I was immediately apathetic. I have absolutely no love for World War Z (WWZ) and no desire to read more. But then I learned that it is a similar treatment being applied to my favorite creature trope: Sasquatch. That's when the second thing happened. I became immediately intrigued and appalled. Intrigued, because Bigfoot, appalled because I didn't want to see the same travesty occur with this subject as his previous novel did with zombies. But I had to know. I had to compare and write a response to this and, honestly, was somewhat anticipating the read.
The skinny. Greenloop is an intended environmental paradise situated in the wilds of Mt. Rainier National Forest. A domed community populated by people of wealth and privilege. When the mountain erupts, they find themselves cut off from the rest of the world. And then shit gets bad. Marauding Sasquatch, anyone? Yes, that's right. They're beset by a bunch of the creatures and bloody mayhem ensues. And based on that somewhat outlandish sounding premise, I almost took a pass on it. I'm glad, now, I decided through my fuzzy logic process to take it on.
Because this book surprised the fuck out of me. Just about everything that doesn't work in WWZ is the opposite here. Note the word "just" because I'm coming back to it. But first, I'll tell you what I love about this story. Unlike its predecessor, Devolution takes place in a microcosmic setting rather than the vastly scattered, disjointed macrocosmic mush of settings the previous book embraces. Okay, that's the first improvement. Instead of an amalgamation of mini-events posturing as "scenes," you get a smaller canvas and a clearer view of the story as a whole. Because of this, it's much easier to follow and enjoy.
But the most important thing Brooks improves on here is the character development. For all I cared for the cast of World War Z, they may as well have been paper dolls. And it's true, there are a lot more unlikeable characters here than likeable, but I cared what happened to them, good or bad. More importantly, I was able to connect with and stay engaged in the narrator/writer of the journal entries that make up a large portion of the story, Kate Holland. She is real and well-rounded, and just messed up and complicated enough to hold my interest, if not necessarily my heart. And I was also delighted at my extreme dislike of Tony, the founder and de facto leader of the community. He comes off as a charming, charismatic individual, but it's a false front, and when the shit hits the fan, he shows himself to have the morals of a rattlesnake. He is utterly, wonderfully hateful, and provides a great counterpoint to the character of Mostar, a prophet-like individual who shows herself to be the ultimate badass of the group, and the only spark of hope they have.
Another thing Brooks excels at, both here and in WWZ, is action scenes. Whether on a wide or small scale, he's adept with motion, violence, and brutality. It's more evident in this work than the previous one, but holds true for both to one degree or another, and he can push you to the edge of your seat in a hot second when he puts his mind to it. Which leads me to the one thing that really stuck with me and pushes this from a four star to a three-and-a-half star read. He's not ultra-adroit with suspense building. He builds you up, and then there are long drawn out, slow-burn sections of "story-building" that have the effect of bleeding tension off like rain from a gabled tin roof. It feels like he sets you up and knocks you down and takes a potentially great read and knocks it down a notch or three. So if you asked me if I would recommend this book to you, I would say absolutely yes, but with a disclaimer attached to it: If you're looking for a good read, Devolution is for you, if you're hoping for a great read, don't bother knocking on this door. You'll be disappointed.
This page includes affiliate links where Horror DNA may receive a small commission at no extra cost to you.