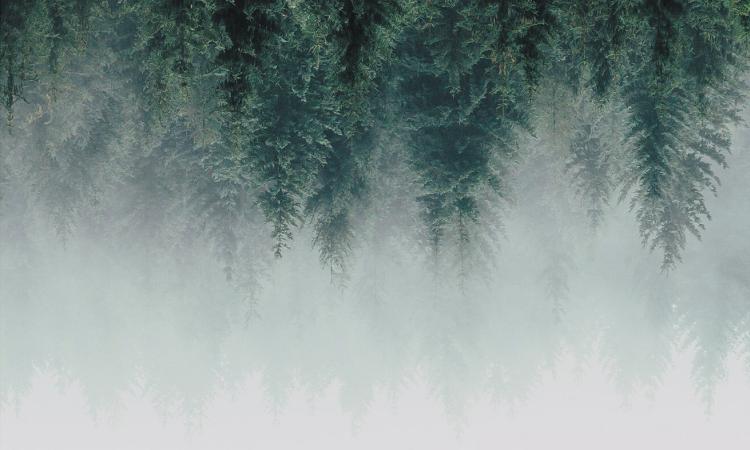 "The Country Will Bring Us No Peace"

Book Review

Written by Tony Jones

Published by Influx Press
Written by Matthieu Simard
2019, 125 pages, Fiction
Released on 9th September 2021
Review:
Influx Press is one of those publishers I always keep a keen eye on, as they often release genre-bending and challenging fiction which stays with you beyond finishing the final pages. After reading Gary Budden's superb collection London Incognita last year, Matthieu Simard's The Country Will Bring Us No Peace is a fine follow-up which maintains the publisher's reputation for being the king of oddball and surreal fiction. Simard is a Canadian who has written eight other novels in the French language, with this new release being his debut appearance in English. I hope his earlier work begins to appear in translation also.
Coming in at a mere 125 pages, it was very difficult not to read this novella in one sitting. However, by the time I got to page eighty, I was an emotional wreck and decided to take a breather and save the final section for the following day. The Country Will Bring Us No Peace is almost impossible to classify, which is a hallmark and strength of Influx Press, and I would probably label it as weird fiction rather than horror. But how 'weird' is it? That depends on your interpretation of what occurs, which is laced with ambiguity and a deep sense of melancholy which can only come from grief and loss. It is not an easy read.
On one level one might argue that not very much happens, but when you peek between the lines, it is a powerful story of a broken relationship, the attempts to repair it and ultimately the elephant in the room, which is the cause of the anguish. When the reason dropped, and the fallout which follows, I was genuinely moved by these flashbacks, seen from the points of view of both Simon and Marie. The couple alternatively and often abruptly tell their stories in the first person, after arriving at an unnamed town, departing their life in the city and looking for a fresh start. It is an incredibly stylish read and I loved the way the narrative switches between being in and out of sync, with the same incident being played out at different parts of the story through alternative eyes, which makes it deliberately jarring and fractured.
Interestingly, no names are even given, but 'the town' is a terrific location, which is obviously down at heel and full of empty properties. However, seen through the eyes of Simon and Marie, most places would be forever tarnished by their pain and their failure to escape the past. But do they truly want to escape what went before? This is yet another beguiling question open to interpretation as they feel their way into their new home. In the background, a broadcast antenna is mentioned and much of the ill-fortune of the dying town is blamed on this construction which lurks in a nearby forest. The plot dances around the antenna and its purpose, which is perhaps a metaphor for something else, whilst it enigmatically lurks in the dark recesses of the story. Tread carefully though, as this type of weird fiction rarely provides complete answers.
I must also applaud Pablo Strauss, who translated The Country Will Bring Us No Peace from the original French; it is truly beautifully done. Here is a fine example, the scene where Simon meets one of the locals Alice:
She raises her head and looks at me, calm as a beach in summer. She must be twenty, or not even. She looks me up and down, then throws me a bit of a smile. In those big black eyes, I'll remember as long as I live, thousands of words are held captive, along with a certain sadness. Her ponderous calm eases my mind, and I almost stop thinking about the recent sensation of drowning and the little crusts of mud caked in the weave of my pants. Deep in her eyes I can see barbed wires, like the ones in my childhood prison stories, like the ones at the weather station. The kind that can only be there to protect a treasure.
That brings us nicely onto the other characters, who are all strangely enigmatic and drift in any out of the couple's life as they attempt to settle in the town. This includes the mechanic and odd-job guy Fisher; Madeleine who works in the diner; and the man who works in the grocery store. None of these people are particularly friendly and warn the couple off, but never really say from what, only that they are outsiders and push they towards the only other 'normal' family in the town (other outsiders), who ironically Simon and Marie fail to take a liking to, mainly because they intrude upon their pain. Before long you will also be wondering about the nameless but often mentioned 'old guy' who owns the same property before the couple arrived.
This review skirts around the plot, mainly because I do not want to give too much, or anything, away. If you like strange, mediative and eerie books which are tricky to classify, this beautifully bleak novella is hard to beat. It is an emotional tale with a punch, but it is also a very dark story which will not be to everybody's personal taste. Ultimately, this is the type of unique experience I have come to expect from the fiction released by Influx Press. And what an ending. Wow!
This page includes affiliate links where Horror DNA may receive a small commission at no extra cost to you.