"The Perfect Place to Die"

Book Review

Written by Tony Jones

Published by Sourcebooks Fire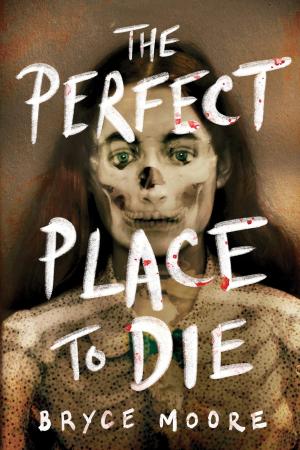 Written by Bryce Moore
2021, 320 pages, Fiction
Released on 3rd August 2021
Review:
The number of YA novels which are based around true crime is relatively small and if you discount the infamous 'Jack the Ripper', the list shrinks considerably. In the UK I would place Anne Cassidy's Looking for JJ at the top of the pile, which was inspired by the notorious killing of two-year-old Jamie Bulger. However, teens could read the Cassidy novel without ever realising it was inspired by a real incident and the same could be said for Bryce Moore's The Perfect Place to Die, also based upon a genuine series of murders. I had never heard of this particular serial killer, but I am not going to name him in case he is well known in the USA and takes this review into spoiler territory.
The Perfect Place to Die
is set in Chicago during the 1890s, with an initially naive seventeen-year-old girl travelling from Utah in search of her sister. During this historical period there was massive population migrations from rural states to the big cities, with the new arrivals being treated like uneducated country bumpkins with straw in their hair. These circumstances are effectively conveyed in the early stages of the story, with main character Zuretta being conned by the first person she meets, losing even the clothes she was wearing and forced to go to the police, both disgraced and embarrassed, in only her dressing gown.
The location has a great sense of time and place and I found myself enjoying this dangerous but nevertheless lively and bustling city. The author creatively brings it to life and with it the potential dangers which lurk around every corner. The action is set during the World's Columbian Exposition, which brought even more people flocking to the city for jobs in hotels and visiting the Exposition. Arriving from Utah, Zuretta is concerned that after her weekly letters from her nineteen-year-old sister abruptly stopped, something bad has happened, and after finding the police unhelpful, begins her own investigation.
Considering she is a Mormon from a small backwater in Utah, Zuretta is way too street savvy for a seventeen-year-old girl, however, I guess she learned her lesson when she lost her clothes. Also, after initially saying she is Mormon, her faith is never mentioned again, which I found to be slightly odd. Along the way she hooks up with a Pinkerton Detective and the story, in a roundabout way, looks at the situation of women in this period and their lack of opportunities. The thought of a woman becoming a Pinkerton, which is her dream, is truly unthinkable. Instead, Zuretta becomes a maid in a hotel, one of the few jobs open to most women, and goes undercover in the search to find out what became of her sister. She quickly realises that women disappear all the time and few care and the police do not have the resources to search for them.
The Perfect Place to Die has a convincing true-crime vibe and after completing the novel I found myself both looking up the real murders and also investigating the story behind the World's Columbian Exposition. Every chapter is introduced by a quote from the journal of the killer, which takes its time being connected to the main plot thread. Considering this is a combination of murder mystery and drama, the plot lacks major twists or curveballs, and the big reveal comes as no surprise, with there being relatively few suspects.
Zuretta is certain her sister worked in a hotel known as The Castle and ends up employed there herself, and quickly finds out this is a strange place to work due to unfriendly management, an odd structural design and several parts of the hotel being inaccessible. This location is a terrific setting, but one wonders why any guest would ever want to stay there in the first place.
A lot of research clearly went into this book, and it is an entertaining blend of historical fiction, thriller and an earnest look at how tough it was for women to get ahead in this era. It has a very positive, feel-good ending, which gives an upbeat (not sure if its accurate) portrayal of the prospects of women getting jobs in law enforcement in the late nineteenth century. True or not, Zuretta is worth it and carries the book along nicely. Teenagers aged thirteen or older who have an interest in historical thrillers or true crime should find much to catch their attention in this compelling novel.
This page includes affiliate links where Horror DNA may receive a small commission at no extra cost to you.