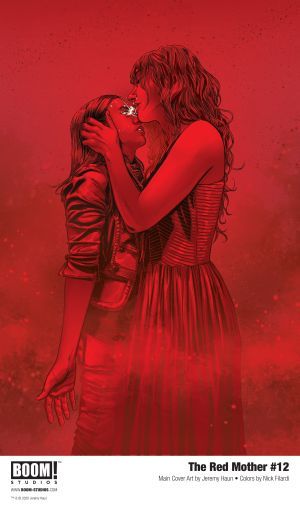 EXCLUSIVE FIRST LOOK: THE RED MOTHER #12
The Red Mother from BOOM! Studios comes to an end next week with issue #12. The series from writer Jeremy Haun, artist Danny Luckert, and letterer Ed Dukeshire follows Daisy, a young woman who survives a tragedy only to be afflicted with sudden, unexplained visions of horror. The publisher shared an exclusive early preview of The Red Mother #12. Check it out below:
It's Daisy vs The Red Mother for the last time. But is this a battle that Daisy can truly win?
The Red Mother #12 features a main cover by Jeremy Haun and colorist Nick Filardi. It's set for release on January 13th, 2021.
Want to share some news? Click here to hit us with it!