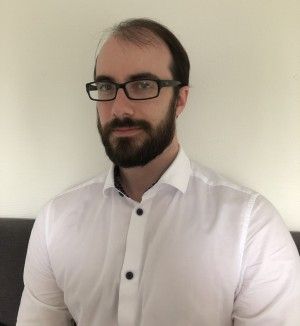 Seven Times the Unknown Brought Us to the Edge of Our Seat
Written by Jimmy Bernard
There's plenty of horror where the scares come from a quick camera shift, a blast of music, and a figure standing much too close to the camera. Everyone's seen it, and by now, most of us know exactly when it's coming.

Most of these scares are forgettable, and they often end up giving horror a bad name. People come for the blood, screams, and quick jump scares. But once it's all over, we go home and forget about it all.
It's different for that deeper kind of fear. The one where you don't know what's chasing you in the night, or why your dog suddenly whines and moves away from the shadow underneath the stairs. People fear what they do not know, and horror has a perfect chance to play into that fear.
Just like in my story, "The Stone Door", the seven movies/books below use the unknown to get your heart racing:
Insidious (2010)


Insidious uses the unknown to set up the story. A boy goes to sleep and doesn't wake up. Then strange things start happening, but you never really know what. Not until about halfway through when the big bad guy reveals himself for the first time.
The Haunting of Hill House by Shirley Jackson

A house in the middle of nowhere. Creepy caretakers refusing to spend the night. And don't forget the random knocking on doors in the middle of the night. All of this will give you the chills wondering what exactly is going on, and whether or not it's all really happening?
Hell House by Richard Matheson

Anyone that's read both Jackson's book and Matheson's Hell House knows the two are similar. Yet that doesn't mean either are bad. Like Jackson before him, Matheson takes a haunted house, introduces a list of characters, and keeps you wondering while carefully revealing the madness within Hell House.
Sleeping Beauties by Owen King and Stephen King

You can't have a horror list without the King himself. Though this time, he's joined by his son, Owen. Sleeping Beauties asks the question: What if women around the world went to sleep and didn't wake up anymore? The result is a spiral of madness as women struggle to stay awake, and the rest of the world plunges into chaos. All while wondering: What exactly is happening to these women?
Alien (1979)

A classic example. A crew trapped on a spaceship with an unknown creature stalking them. Nowhere to run and nowhere to hide, because each shadow might have teeth waiting to devour you. This movie is over forty years old and still manages to scare people around the world.
Signs (2002)

Love or hate M. Night Shyamalan, he knows how to create a creepy atmosphere. When crop circles appear on Mel Gibson's farm, you can't help but wonder what is going on. Luckily, Signs keeps you on the edge of your seat by not showing the aliens until you're well and truly absorbed.

The movie has its flaws, but if a kid wakes me because there's monster outside her window, then I'm calling Joaquin Phoenix.
The Enigma of Amigara Fault by Junji Ito


After an earthquake, a fault is discovered in the Amigara Mountains with man-shaped holes in it. Everything is fine until one man finds a hole that looks like it's made for him, and he decides to crawl in.

Horror manga writer Junji Ito does an excellent job of pulling you in and not letting go until he's twisted your mind.
Horror DNA would like to thank Jimmy for sharing this with us. Be sure to pick up a copy of Arterial Bloom, which contains Jimmy's story, "The Stone Door", by clicking one of the images below.
This page includes affiliate links where Horror DNA may receive a small commission at no extra cost to you.