Horror DNA TV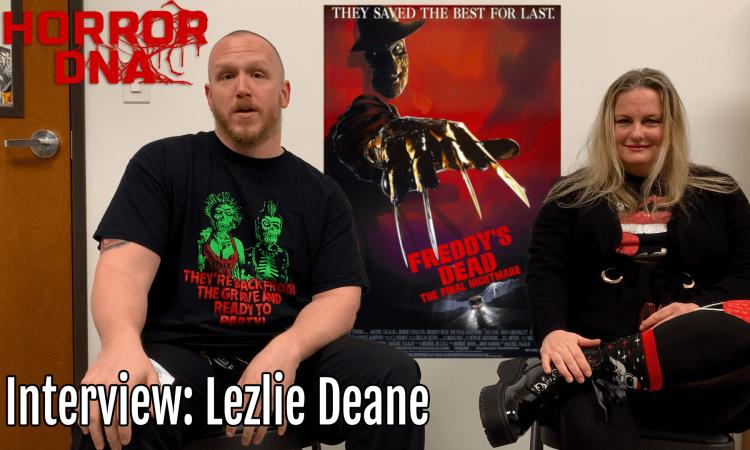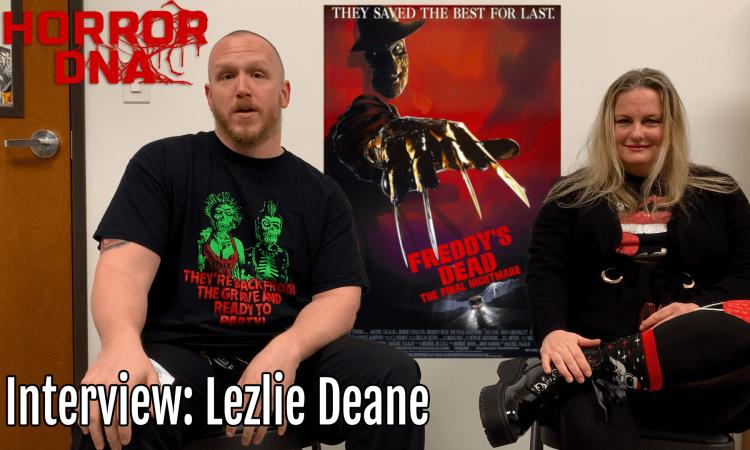 LEZLIE DEANE INTERVIEW
Interview Conducted by Stuart D. Monroe
Sometimes in horror, someone comes along who doesn't make a career out of it that you wish would have. Lezlie Deane is one of those actresses. Between 1988 and 1991, Lezlie worked with Robert Englund on the classic 976-EVIL, the criminally underappreciated Freddy's Nightmares TV series, and helped send Freddy to hell in Freddy's Dead: The Final Nightmare. That's an insanely solid three-year run.
Lezlie wasn't just an actress, however. She formed the memorable musical group Fem 2 Fem and garnered serious attention with their message of sexual empowerment and what some deemed a "lipstick lesbian" presentation. Undaunted, Lezlie and the group even appeared in Playboy in December of 1993. Her time in pop made a historical impression, but Lezlie still wasn't done. Lezlie transitioned into roller derby and became the captain and coach of The Slaughterers of the Dallas Derby Devils. After that? Oh, not much – just starting a "glitterpunk" group called Scary Cherry and the Bang Bangs, who are still out there killing it today.
Though music is her true love, Lezlie cherishes the horror family and was excited as hell to come see everyone at the Frightmare Collectibles Christmas Market. I managed to bug her enough for a face-to-face interview, and she delivered (even turning the tables on me at the end when my material was exhausted)!
Horror DNA TV presents one of horror's biggest female badasses, Lezlie Deane! Enjoy!
This page includes affiliate links where Horror DNA may receive a small commission at no extra cost to you.