A Haunting in Cawdor Movie Review
Written by Colton Gabelmann
Released by Uncork'd Entertainment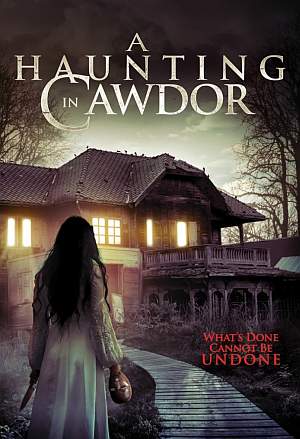 Written and directed by Phil Wurtzel
2015, 101 minutes, Not Rated
Released on VOD on March 11th, 2016
Starring:
Shelby Young as Vivian Miller
Cary Elwes as Lawrence O'Neil
Michael Welch as Roddy
Alexandria DeBerry as Jeanette Welles
Scott T. Whitesell as Frank Seals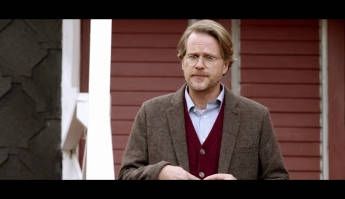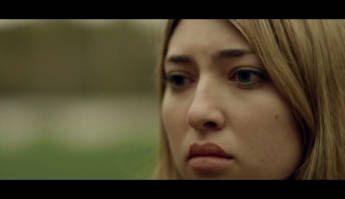 Review:
A Haunting in Cawdor is a perfect example of why you don't put stage actors in front of a camera. Boring, hammy, pretentious, and – perhaps most damningly – not scary, the seven dollars spent renting A Haunting in Cawdor from any of its online streaming sources would be better spent on seven dollar menu hamburgers... and at least that option would leave a better taste in your mouth.
A Haunting in Cawdor follows the story of a collection of juvenile delinquents who are shipped to a boot camp where they are to participate in group behavioral therapy. The facility is run by tough-as-nails drill sergeant Chuck (Charlie King) and drama snob Lawrence O'Neil (Carey Elwes), who plan to have their young wards exorcise their inner demons through the power of Shakespeare – specifically, they are to perform the cursed play, Macbeth. However, strange things are afoot at the Barn Theater: protagonist Vivian (Shelby Young) finds a video tape depicting a strange, dreamlike murder, and it's not long before the killing bug starts to spread.
From the very beginning, A Haunting in Cawdor shows signs of being a flop: the dialogue is clunky and the delivery is painfully forced. Characters speak to each other like they just learned to have a conversation – Vivian approaches a random stranger at the bus stop and asks, "Have you been here long?" to which the other the girl responds, "Not really. Maybe a while?" These stunted conversations quickly become a staple of the movie, creating interactions that are about as well thought out as the plot... which isn't saying much.
Also distracting is the slipshod camerawork – the 180 rule is violated constantly, with characters jumping from one side of the screen to the other between matched action shots. Halfway through the film there's a rotating shot of a conversation (made solely to showcase a "spooky figure" standing in the background) that was clearly done by having the cameraman walk in circles around the actors instead of filming on a dolly like any sensible filmmaker would do.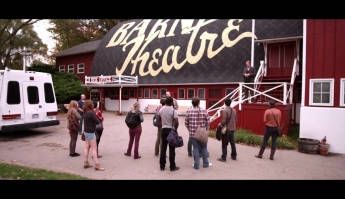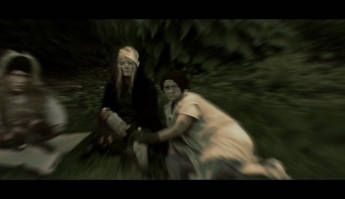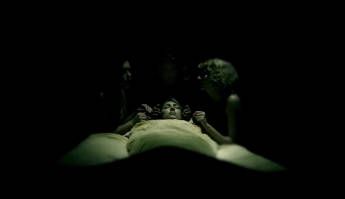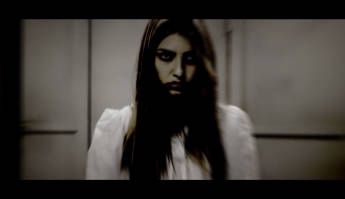 A Haunting in Cawdor's worst crime, however, is billing itself as a horror movie. It's not scary. It's not even a little bit scary – in fact, it's like they're even trying to be scary. All told, there is maybe one jump scare, a few post-production spooky filters, and the occasional creepy dream sequence. The body count is also disappointingly low; there are nursery rhymes with a higher death toll than A Haunting in Cawdor.
A lot of these flaws can be attributed to the fact that director and writer Phil Wurtzel comes from an extensive theatre background. The dialogue is awkward because it was penned with a theatrical flair – it was written to be performed before an audience, and that typically doesn't translate well to video. The cinematography is wonky because thespians don't have to worry about the rules of the camera when all the world's a stage. The majority of the cast doesn't have much film background to speak of; I would be willing to bet that they also came from the theatre. This would also explain Carey Elwes' wooden performance. We know the man can act – one need look no further than Saw to see Elwes' mastery of tumultuous emotion-- but his performance in A Haunting in Cawdor seems... phoned in. For Elwes, A Haunting in Cawdor was a paycheck, and it very clearly showed.
I wish I had something nice to say about A Haunting in Cawdor, but I really don't. It is dull, it was poorly filmed, it is way too long, the performances are terrible across the board, and it isn't scary. If you're thinking of renting A Haunting in Cawdor for your scary movie night, do yourself a favor and rent literally anything else A Haunting in Cawdor I guarantee you'll have made a better choice.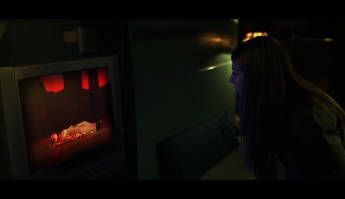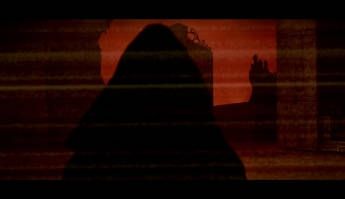 This page includes affiliate links where Horror DNA may receive a small commission at no extra cost to you.