A Night at the Movies: The Horrors of Stephen King TV Episode Review
Written by Steve Pattee

First shown on TCM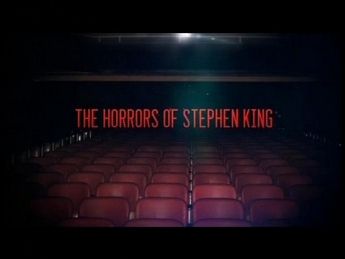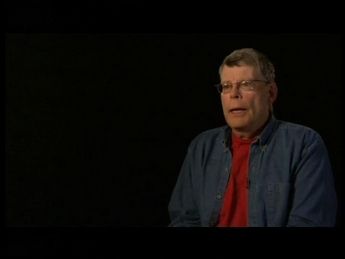 Written and directed by Laurent Bouzereau
2011, 58 minutes
Episode premiered on October 3rd, 2011

Starring:
Stephen King as Himself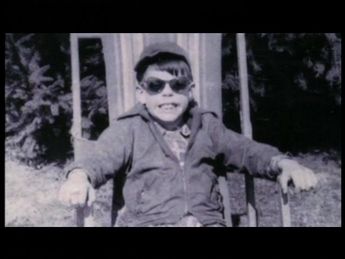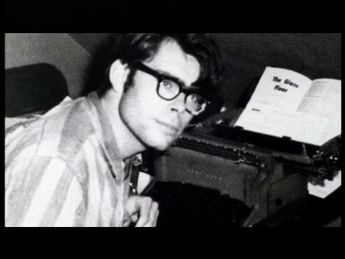 Review:
If there is one name that is most synonymous with horror, it is arguably Stephen King. Since the first publication of Carrie in 1974, King has terrified readers and movie goers alike with his tales and is often referred to as "The Master of Horror".  Whether you like his work or not, it cannot be denied the influence and the impact he has had in the horror genre since Carrie's release almost four decades ago. In TCM's A Night at the Movies episode The Horrors of Stephen King, the author talks about what scares him, his opinion on the films made from his work, horror movies in general, and more.

Consisting of a variety of topics, The Horrors of Stephen King starts with "Discovering Terror" in which King speaks of what scared him as a child. He discusses a variety of films that not just frightened him, but inspired him as well. Interesting tidbits are to be found here, such as what he did after seeing Earth vs. The Flying Saucers and why Bambi terrified him when he first saw it. In addition, King also mentions the importance of Todd Browing's Freaks, the Val Lewton films (Cat People), The Cabinet of Dr. Caligari, the original Nosferatu and more.

In the next segment, "From Axe Killers to Zombies", King talks about his early experiences with "real" horror movies. He briefly mentions Dementia 13 as being his first horror movie and then goes a little more in depth with Night of the Living Dead. He not only discusses why he thinks zombies are so terrifying, he also explains why he believes we re-watch movies that scare us.

"Monsters and Creatures" follows and here King discusses various creature features like The Thing (both versions), Cujo and The Invasion of the Body Snatchers. While the latter two films may not seem like they fit into the "Monsters and Creatures" category, King makes a very good case why they do belong there. He also discusses the why he believes Hammer's Frankenstein is more unsettling than the 1932 version. It is in this chapter that King explains his love for the B-movies like Attack of the 50 Foot Woman and I Was a Teenage Werewolf (in which he makes a connection between the Michael Landon film and Twilight). The sequence finishes with King's love for the William Castle films(The Tingler, 13 Ghosts).

The "Haunted" segment is one of the briefest and King spends this chapter talking about the movies that center around ghosts, such as Amityville Horror, The Changeling and Ringu.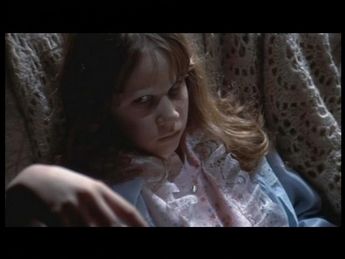 "They Bite!" covers the films with vampires. The best part here is when King explains why Bela Lugosi was more comical than scary and Christopher Lee's Dracula was much more frightening. I couldn't agree with him more. Even as a child, Lugosi's interpretation of the blood sucker didn't scare me in the least. King also discusses the sexual nature of the vampire and why The Last Man on Earth, Omega Man, I am Legend and Near Dark are atypical vampire movies.

The religious aspects in horror films is the topic "To the Devil". The performances of Mia Farrow and John Cassivetes in Rosemary's Baby are discussed, as well as what makes the movie work. King also mentions the repetitiveness of The Omen sequels and his experience of seeing The Exorcist for the first time.

In "Slashers", King expresses a love for films like A Nightmare on Elm Street, The Texas Chain Saw Massacre and Psycho, but is not a fan of movies like the Friday the 13th and Halloween sequels. He says these films make him morally queasy, but he doesn't criticize them as King admits that doesn't stop him from seeing them. As it goes with slasher movies, King does bring up the final girl's impact in fighting the baddie.

"King at the Movies" is my favorite of the chapters. Here King goes into the movies that were made from his books. In addition to reminiscing the first time he saw Carrie in the theater (which is a fantastic story), he talks about who he thinks gave the best performance in a film based on his novel (you'd be surprised) and he goes into a little detail on his problems with Kubrick's version of The Shining. As he rarely talks about this, it was a pleasant surprise to see the topic brought up at all and my only wish is he got into it more (although his final description on Kubrick's film are spot on). King also spends time talking about working with George Romero on Creepshow, his thoughts on The Dead Zone, and the various cameos he has done.
"New Blood" centers around the filmmakers that have made movies that are outside of the norm of what is currently hot in theaters. Films like The Blair Witch Project are Paranormal Activity are discussed, as well as the cyclic nature of the horror genre.

Finishing it up is "One Final Scare", where King just summarizes what it is about horror that works and why it will not go away. It is after this the end credits roll, but you should stick around for them as King decides what his desert island movies would be.

There is a lot discussed in A Night at the Movies: The Horrors of Stephen King's 58 minute running time. In addition to seeing King interviewed, the piece is peppered with movie clips and pictures and is never boring at any point. This isn't just for Stephen King fans because while it is his experiences and thoughts that drive this documentary, there's enough information and discussion that should satisfy any horror fan. While this isn't available on DVD yet, keep an eye out for it as there is no doubt TCM will rerun it at some point. Even with that, TCM would do well to throw it on DVD because this is a very well done special that I would love to have on my shelf.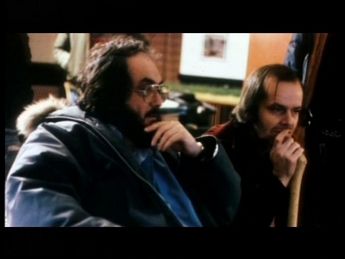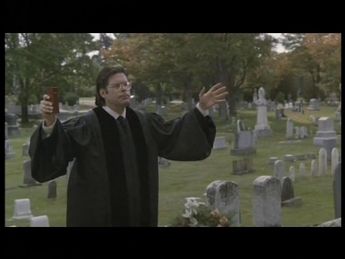 Video, Audio and Special Features:

Video, audio and special features will not be graded as this was a screener.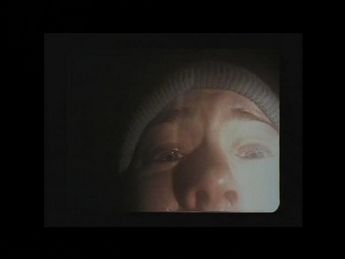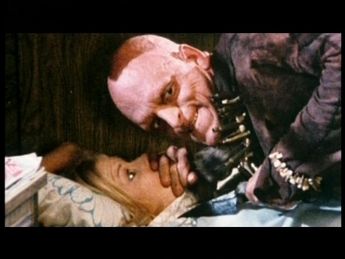 Grades:

 



Movie:
Video:
n/a
Audio:
n/a
Features:
n/a
Overall:
This page includes affiliate links where Horror DNA may receive a small commission at no extra cost to you.