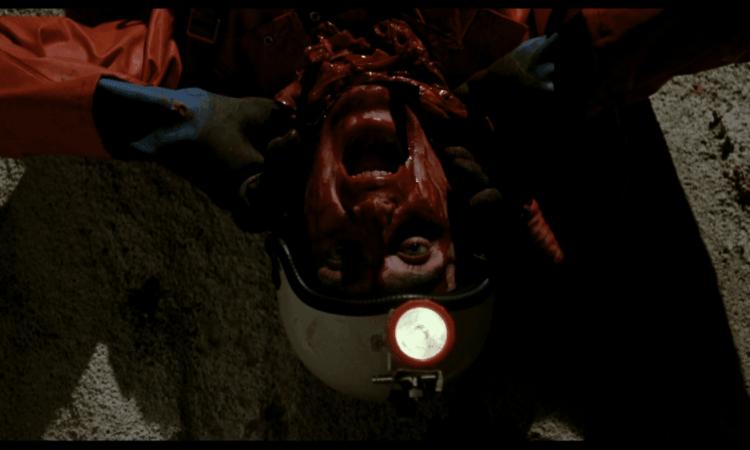 Alien 2: On Earth Blu-ray Review
Written by Steve Pattee
Blu-ray released by Midnight Legacy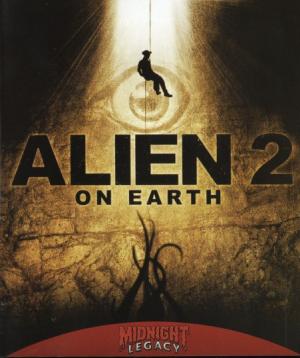 You're not Cliff! Answer Me! Who are You?!? – Thelma
Written and directed by Ciro Ippolito
1980, Region A, 84 minutes, Not Rated
Blu-ray released on March 22nd, 2011

Starring:
Belinda Mayne as Thelma Joyce
Mark Bodin as Roy
Roberto Barrese
Benny Aldrich
Michelle Soavi as Burt
Judy Perrin as Maureen
Don Parkinson
Claudio Falanga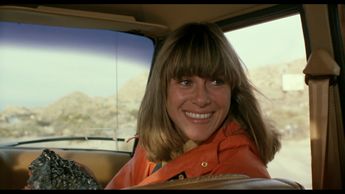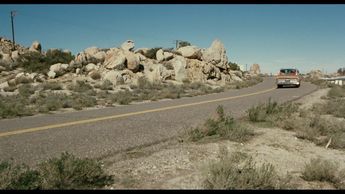 Review:
I had never heard of Alien 2: On Earth before I received it for review. The only Alien sequels I have ever been aware of are the ones in my box set. So I figured this was probably an attempt to cash in on the Ridley Scott classic. I didn't figure how amazingly dull the film would be.
The film opens with some stock footage of astronauts returning home from space intermixed with a reporter attempting to interview our heroine Thelma (Belinda Mayne) about her job as a speleologist (that's cave scientist to us layfolks). Thelma has some sort of psychic fit on air and that pretty much ends the interview. Seems our girl is an empath, and there's some trouble brewing, she's just not sure what. She is taken off stage and comforted by her boyfriend, who does what every sensitive, caring partner should do when their loved one has a public episode—he takes her bowling.

In related news, the space ship turns up devoid of the astronauts. I suppose this has something to do with the rest of the movie, but it's never really delved into. Nor is the little girl that gets her face eaten off by something she found on the beach. Both of these occurrences happen just before Thelma and the rest of her speleologist friends head down into a cavern for some serious exploring. Previous to reaching their destination, however, they make a quick stop at some general store/restaurant to get into uniform. It is here where one of the cave gang passes off that mysterious rock he found to Thelma—because, you know, she likes pretty rocks. Unfortunately, that stone he handed off wasn't a mineral but rather an alien life form—the very same life form that snacked on the beach girl. And you know what happens when a group of people are in a remote location, with help nowhere close and baddies creeping in on them? Well forget all of that because, in the case of Alien 2: On Earth, it's a whole lot of walking around and chatting.
Holy hell does this movie have some problems. The first is its major pacing issues. Slow would be an understatement. With the exception of the kills, everything in the movie feels like padding. From the endless drive to the cave to the endless walking around in the cave to the endless drive back from the cave, the movie is lethargic. Even the limited conversation found throughout the film does nothing to move it along. I'm inclined to say everything is padding. It's as if writer/director Ciro Ippolito had a buddy that did pretty good effects and decided to write a script around that. Except instead of putting in a lot of face rippings and head strippings as he should have, he felt three or so would be enough. It isn't.
The characters in the film are so bland that they are instantly forgettable. And I mean instantly. If you were to ask me which character picked up the rock that got the group into this whole mess to begin with, I couldn't pick him out in a lineup. With the exception of the psychic, there is not one standout in this entire film. The only reasons I know Thelma's important is because they spend a lot of time filming her, she reminds me of Lindsay Wagner, and she gets naked. Her powers, that the film goes out of its way to point out, are not even used that much. Oh, wait, there is that one scene towards the end of the movie where she really uses her mojo, and boy does it just reek of lazy writing.
In addition, for scientists, this group is beyond stupid. It seems every time the spelunkers split up when they are in the caves, something horrific happens. They separate to explore the caves? Someone dies. They part ways for mere minutes to save someone? Someone dies. So what does the group do when it's decided to get the hell out of deep underground? Why they naturally go off in different directions of course. Deaths here are as easy to predict as a redshirt demising in a Star Trek episode. And I don't even watch Star Trek.
The only thing Alien 2: On Earth has going for it is the aforementioned effects. There are some pretty cool death sequences in the film that almost make it worth watchi...no. No, they really don't. If forced to sit through the movie, the effects (and a naked Bionic Woman lookalike) will ease the pain some, but nothing will get your 84 minutes back.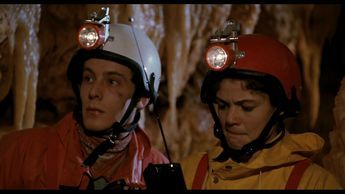 Video and Audio:
Alien 2: On Earth's 1:85:1 picture is, quite simply, fantastic. The movie opens with stock footage that looks like garbage, but once past that, it's surprising how clean it is. As a great majority of the film takes place in a cave, the blacks are going to be the most important thing going for it and they are superbly deep. Colors are very natural, but what stands out most is how clear it is. Midnight Legacy really did a great job cleaning this movie up, and if this is any indication of future releases, it will be a company to watch.
Midnight Legacy didn't go all out in the audio, however, offering only a DTS-MA 2.0 track. There is a slight hiss that permeates throughout the film, but overall the dialog is easily understandable and there is a surprising amount of bass (even if it's a bit muffled).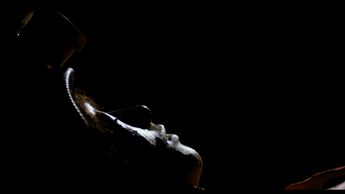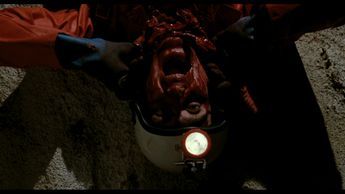 Special Features:
Special Effects Outtakes (HD)
Dutch VHS Trailer
For a premiere release from a new company, I'm disappointed in the complete lack of features here. The effects outtakes reel is about 11 minutes of audio free scenes and doesn't really wow you. I will give credit, though, to Midnight Legacy for even digging this up, as I imagine they had to do some searching.
It would have been nice to see featurettes interviewing people involved in the film, but even if nobody could be obtained, there are always knowledgeable film buffs around eager to talk about movies such as this.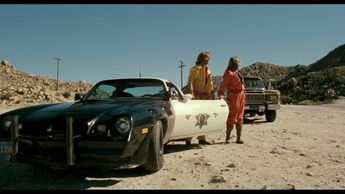 Grades:

Movie:


Video:
Audio:
Features:
Overall:
This page includes affiliate links where Horror DNA may receive a small commission at no extra cost to you.