At the Devil's Door Movie Review
Written by Robert Gold

DVD released by IFC Midnight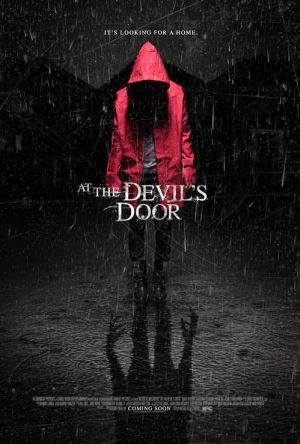 Written and directed by Nicholas McCarthy
2014, 93 minutes, Rated R
Movie released on August 8th, 2014

Starring:
Catalina Sandino Moreno as Leigh
Naya Rivera as Vera
Ashley Rickards as Hannah
Olivia Crocicchia as Charlene
Nick Eversman as Calvin
Michael Massee as Uncle Mike
Daniel Roebuck as Chuck
Wyatt Russell as Sam
Tara Buck as Yolanda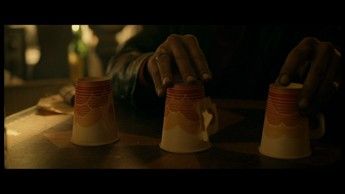 Review:
In 2012, writer/ director Nicholas McCarthy's The Pact came out of nowhere and surprised the hell out of me. The quiet simplicity of the tale was disturbing and creepy, two things frequently missing from contemporary horror flicks. The deliberate pacing left some audiences cold, but I didn't mind it, as I am a firm believer that as long as you know where you are taking me at the end of your story and you don't putz around with figuring it out as you go, then I will stick with it.

McCarthy returns with At the Devil's Door (aka Home), another slow-burn horror that takes viewers on an unexpected journey. I am reluctant to reveal too much of the plot, but suffice it to say that the story unfolds with an unconventional narrative that follows three protagonists. The first is about a girl named Hannah, making a few bad decisions involving the supernatural and let's just say things don't end well. The focus shifts to Leigh, an aggressive realtor trying to unload a foreclosed home that is not entirely unoccupied. Lastly, we follow Vera, an artist preparing for the opening of her latest show, whose life takes a major detour that connects her to the events of the previous stories. Not so much an anthology as it sounds; the characters interact as the details overlap, but each character is the lead in her own adventure.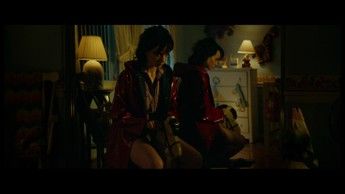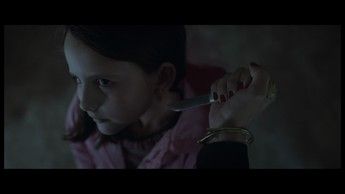 Like The Pact, I watched this film with zero knowledge of what was to come. I had not seen a trailer, didn't know the cast and had only briefly caught a glimpse of the poster art. In a world where spoilers rule the internet, it is rare to find the hidden gem and I will not ruin the surprise. Now, I am not saying that everything in At the Devil's Door works successfully, but I can easily claim this film has some of the biggest plot twists that I never saw coming. McCarthy tells an interesting story in an unconventional manner, playing with time in a style more in line with Oculus than Rashomon. He reveals his secrets like a puzzle slowly coming together as the pieces close in on each other for the unexpected finale. Online audiences are giving the structure a love-it or hate-it response and I am firmly in the former category.

Catalina Sandino Moreno (Maria Full of Grace) has the most developed role of three, and does a fine job here as Leigh. She is responsible and professional and not at all the typical horror movie archetype. Ashley Rickards (One Tree Hill) is pretty awesome as Hannah, the terrified girl who should have known better, and even more effective as the creepy alter-ego that hangs around the house. Naya Rivera (Glee) has the most challenging role as Vera, the initially off-putting artist who is reluctant to accept anything from her sister, including money and love. Her character changes the most over the film, from emotional unavailability to demonstrating an almost crusader-like determination to do the right thing.

In both of his films, McCarthy manages to make clean, empty houses creepy without resorting to the clichés that clutter the genre, instead creating his own style of haunted house. He makes the most of his minimal locations and wisely retained the talents of Cinematographer Bridger Nielson, also returning from The Pact. Nielson knows how best to create the atmosphere that in this case shifts between different visual styles as the story unfolds. McCarthy knows how to keep a secret and only shares with the audience when they absolutely need to know in order to achieve the biggest surprise. So far this guy is two for two in my book and I cannot wait to see what he does next.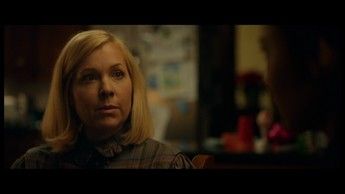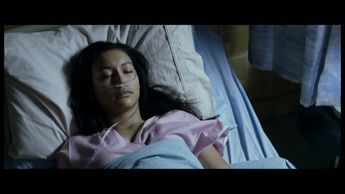 This page includes affiliate links where Horror DNA may receive a small commission at no extra cost to you.