Audrey Rose Blu-ray Review

Written by Robert Gold

Blu-ray released by Twilight Time
Directed by Robert Wise
Written by Frank De Felitta
1977, Region A, 113 minutes, Rated PG
Blu-ray released on October 14th, 2014
Limited to 3,000 copies.
Starring:
Anthony Hopkins as Elliot Hoover
Marsha Mason as Janice Templeton
John Beck as Bill Templeton
Susan Swift as Ivy Templeton
Norman Lloyd as Dr. Lipscomb
Stephen Pearlman as Russ Rothman
Robert Walden as Brice Mack
John Hillerman as Scott Velie
Review:
Janice and Bill Templeton live a happy, upscale life in Manhattan with their young daughter, Ivy. Bill is a successful partner at an advertising agency and is frequently at work, but makes time for the family as often as he can. As her birthday approaches, Ivy has been having difficulty sleeping, but this behavior has become a pattern over the last few years and usually sorts itself out. Janice insists the problem is worse this year, but Bill is preoccupied with another matter. A strange man has been following him, and the rest of the family as it turns out. Eventually, the man arranges a meeting with the Templetons and introduces himself as Elliot Hoover. He tells a bizarre story about the loss of his own family some years ago in a car accident, and is convinced that his daughter, Audrey Rose, has been reincarnated and her spirit co-exists within Ivy. They reject his ramblings as nonsense and ask him to leave them alone.

Ivy's sleep disorder worsens into screaming fits of terror and hallucinations. Things grow more bizarre when Hoover arrives during one episode and is able to calm her with the sound of his voice, Her parents are stunned when the girl jumps into his arms and falls peacefully asleep. The Templetons remain unconvinced of his beliefs despite the positive effect he has on their daughter. Bill seeks the help of both the police and his legal counsel, but is unable to file any charges, as the stranger has not broken any laws. Janice begins to doubt her own beliefs after she witnesses another nightmare scenario with Ivy that includes physical injury, and the girl is again cured by the stranger's presence. Before anything is resolved however, Hoover is arrested for attempted kidnapping and what follows is an unexpected courtroom drama.

Frank De Felitta's novel Audrey Rose is a creepy and satisfying read that successfully introduces the beliefs of the Hindu religion on the concept of reincarnation, and pushes them into a domestic family nightmare. The book spins a dark tale of a child in peril of possession, not by a malevolent force, but by a frightened spirit capable of causing physical harm to its host. De Felitta adapted his work for the screenplay, but despite the assured hand of legendary director Robert Wise, and a strong cast of talented actors, something is lost in translation. The film was widely criticized for the similarities in tone and content to The Exorcist, Don't Look Now and Rosemary's Baby. Indeed the marketing campaign pushed the horror elements of Audrey Rose to the front, despite the picture being more of a courtroom drama (as was more recently the case with the movie The Exorcism of Emily Rose) and audiences were less than thrilled.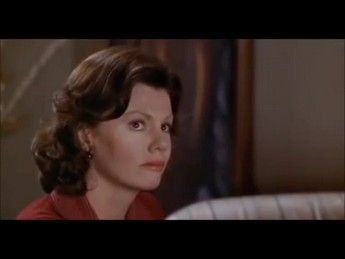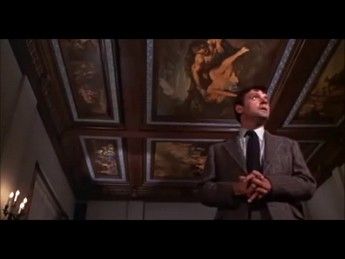 Anthony Hopkins (Magic) stars as Elliot Hoover, and plays the role with a conservative edge that keeps his intentions a mystery. Marsha Mason (Max Dugan Returns) is generally strong as Janice, the concerned mother, but occasionally veers into an over-the-top cartoon of an emotionally overwrought parent. John Beck's Bill Templeton is not an outright villain, but is the antagonist of the picture who stands in the way of quickly resolving the supernatural elements. Susan Swift (Halloween: The Curse of Michael Myers) has a tough time as Ivy, and in drawing the comparisons to The Exorcist, Linda Blair receives high marks as a child actress whereas Swift is in a bit over her head.

Director Robert Wise was the rare auteur in cinema, a man capable of creating great work no matter what the genre. While some filmmakers are pigeon-holed into a specific type of movie, Wise effortlessly mastered everything he touched from musicals (West Side Story, The Sound of Music), to drama (The Sand Pebbles), science fiction (The Day the Earth Stood Still), thrillers (The Andromeda Strain) and psychological horror (The Haunting). When it comes to Audrey Rose, he gets to direct multiple genres at the same time, but consequently even his skills cannot save this picture.

Wise had successfully tackled themes of children in distress with his wonderful feature The Curse of the Cat People, which slyly tackled childhood schizophrenia. Audrey Rose is a lesser effort, late in his career and while he still shows hints of his former glory, the material just isn't up to his usual standards. The picture looks terrific thanks to the cinematography of Victor J. Kemper (Dog Day Afternoon) who perfectly captures the feeling of the fading glory of the American Dream. With so much talent on both sides of the camera it is difficult to pinpoint where the problem originates, but fault ultimately rests with the director (no matter how awesome). Fortunately, the highlights of Wise's career listed above are only a partial list of an impressive filmography and I can easily recommend just about any of his other films over this one.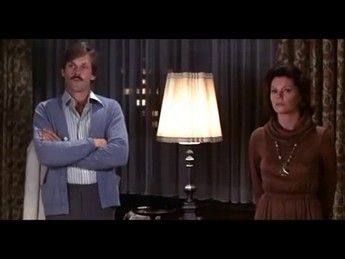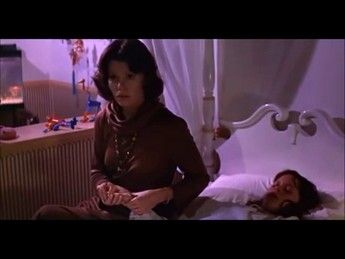 Video and Audio:
Audrey Rose is presented in the original 1.85:1 aspect ratio and has a spotty transfer that is more solid than not, but is marred by frequent moments of heavy grain. Alternatively, the rest of the picture looks pretty spectacular, making the lesser elements stand out all the more. Colors and flesh tones remain natural throughout and there is quite a bit of small-object detail present in fabric patterns and hair.

The DTS-HD MA 2.0 track is stronger than the video counterpart and does a fine job with balancing both dialogue and music cues. This is not an overly aggressive mix, but it accomplishes what it sets out to do.
English subtitles are provided for anyone in need.
Special Features:
The film's score by Michael Small (The Stepford Wives) is presented in a separate isolated DTS-HD MA 2.0 stereo track for your listening pleasure.

The original theatrical trailer is the only video based supplement included.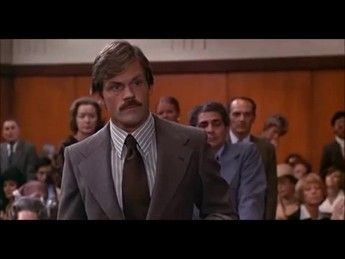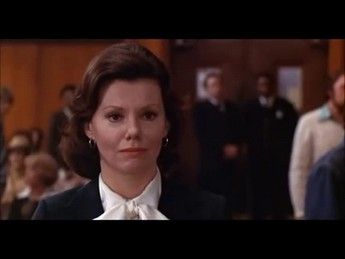 Grades:

Movie:


Video:
Audio:
Features:
Overall:
This page includes affiliate links where Horror DNA may receive a small commission at no extra cost to you.