Bad Dreams / Visiting Hours Double Feature DVD Review

Written by Robert Gold

DVD released by Shout Factory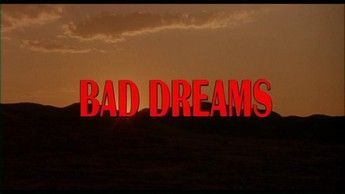 Bad Dreams
Written and directed by Andrew Fleming
1988, Region 1 (NTSC), 80 minutes, Rated R
DVD released on September 13th, 2011

Starring:
Jennifer Rubin as Cynthia
Bruce Abbott as Dr. Alex Karmen
Richard Lynch as Harris
Miles Cameron as Ralph
Harris Yulin as Dr. Berrisford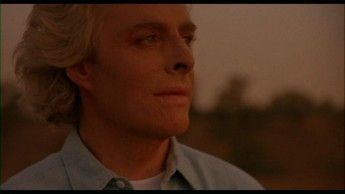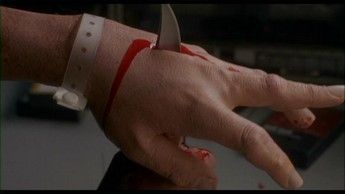 Visiting Hours

Directed by Jean Claude Lord
Written by Brian Taggert
1981, Region 1 (NTSC), 103 minutes, Rated R
DVD released on September 13th, 2011

Starring:
Lee Grant as Deborah Ballin
Michael Ironside as Colt Hawker
Linda Purl as Sheila Munroe
William Shatner as Gary Baylor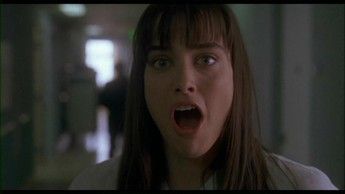 Review:
Shout Factory brings a double dose of terror with the killer hospital flicks Bad Dreams and the highly underrated Visiting Hours. It is an odd combination for a double feature, but the hospital theme kinda ties them together.

First up, Bad Dreams is the debut film from director Andrew Fleming (The Craft) which tells the tale of Cynthia, the sole survivor of a religious cult that burned together in a suicide pact. Having survived the fire (without scars), she wakes from a thirteen-year coma to find herself in a mental facility surrounded by loveable nitwits.

Cynthia is having visions of Harris, her former religious leader, instructing her to take her own life and join the cult, paired with the threat that he will begin killing patients at the hospital until she does the right thing. People start turning up dead in bizarre suicides that range from basic drowning to a loving couple who pulp themselves through a giant turbine. Dr. Karmen struggles to make sense of the strange proceedings and knows somehow that Cynthia is the key to this mystery.

A fun cast led by Jennifer Rubin (A Nightmare on Elm Street 3: Dream Warriors), Bruce Abbott (Re-Animator) and Dean Cameron (Summer School) help this briskly-paced genre flick rise above some of the other dreck that was flowing in 1988. Richard Lynch (The Sword and the Sorcerer) is fantastic as the doomed cult leader with a bad habit of playing with matches.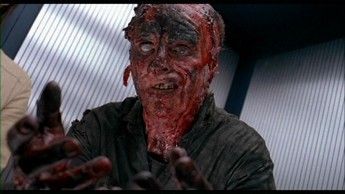 Visiting Hours is a Canadian thriller about an outspoken journalist (Lee Grant - Damien: Omen II) who defends the rights of female victims in society. One night, during a live TV interview, her position upsets a local looney in the form of the badass Michael Ironside (Scanners), who breaks into her house and waits for her to come home. His attack leaves her wounded but alive, so naturally he follows her to the local hospital. Her boss, played by William Shatner (The Devil's Rain), is concerned but helpless when it comes to treating her wounds and must leave her in the capable hands of Nurse Sheila Monroe (Linda Purl).

Grant isn't the only target of Ironside's misogynistic villain. He stalks and tortures a prostitute before turning his attention on some of the random patients in the hospital. He incapacitates his victims and photographs them as he attacks with such glee that his performance makes up for any shortcomings to be found.

The biggest problem the film faces is that it is a victim of the times in which it was made. The early 1980s were fertile ground for slasher movies and with the success of the hospital-themed Halloween II, this movie was marketed as a similar type of product. This is particularly unfair considering the seriousness director Jean-Claude Lord (Eddie and The Cruisers II) brings to the material. Audiences expecting blood, boobs, and beasts left disappointed, but the film stands on its own and features some fantastic poster art.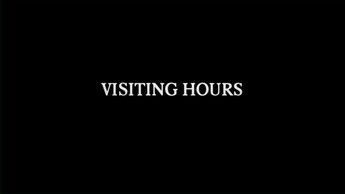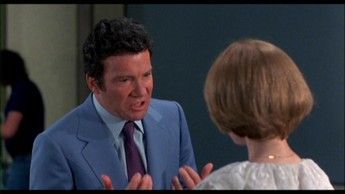 Video and Audio:
These are familiar transfers for those who have seen the 2006 Anchor Bay releases. The anamorphically enhanced 1.78:1 picture preserves the original theatrical aspect ratio, and presents colors evenly with some grain present throughout both features.

Audiowise, Bad Dreams is the winner here as a newly re-mastered 5.1 Dolby Digital track gets the job done with some nice use of the rear channel surrounds.

Visiting Hours trudges behind with audio presented in a serviceable 2-channel stereo mix that is passable.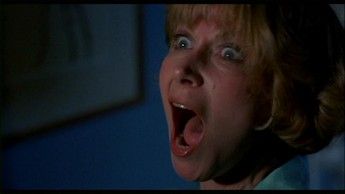 Special Features:
Bad Dreams:

Shout Factory may be recycling the Anchor Bay catalog, but is wisely keeping the supplements previously available. There are a number of short vintage featurettes along with a contemporary set of interviews with the cast among the treasures to be found.

First up is an engaging commentary with director Fleming, who is at times a bit too honest for his own good as he eagerly shares tales of numerous rookie mistakes on this, his first feature. He keeps the information flowing with minimal downtime and very little on-screen narration.

Next is a featurette titled "A Cast to Die For," that includes new interviews with actors Jennifer Rubin, Bruce Abbott, Richard Lynch and Dean Cameron. Each reflects on the making of the film and they have no qualms about poking fun when necessary.

There are two short pieces from the set, recorded in 1988, focusing on the Special Makeup Effects and also a behind the scenes look at the filming of a moment near the end of the movie.

The original ending is also included in fairly rough workprint condition. While there are some nice elements to this finale, it was wisely cut, but is nice to see on display here.

The original theatrical trailer rounds out the special features on this disc.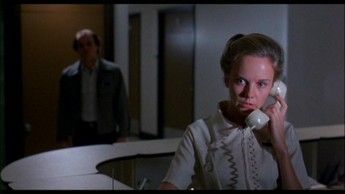 Visiting Hours:

The film's original ad campaign is presented in a series of radio and TV spots. That is all.

I don't necessarily expect participation from Lee Grant or William Shatner, but I cannot help but wish for interviews or maybe a commentary with Michael Ironside and director Jean-Claude Lord as they reflect on the creation of such a genuinely creepy character.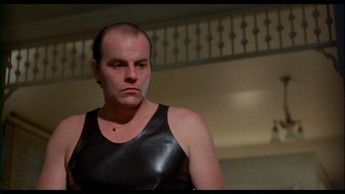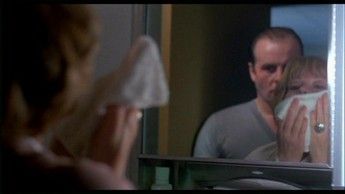 Grades:
Bad Dreams
| | |
| --- | --- |
| Movie: | |
| Video: | |
| Audio: | |
| Features: | |

Visiting Hours
| | |
| --- | --- |
| Movie: | |
| Video: | |
| Audio: | |
| Features: | |
Bad Dreams / Visiting Hours Double Feature
| | | |
| --- | --- | --- |
| Overall: | | |
This page includes affiliate links where Horror DNA may receive a small commission at no extra cost to you.