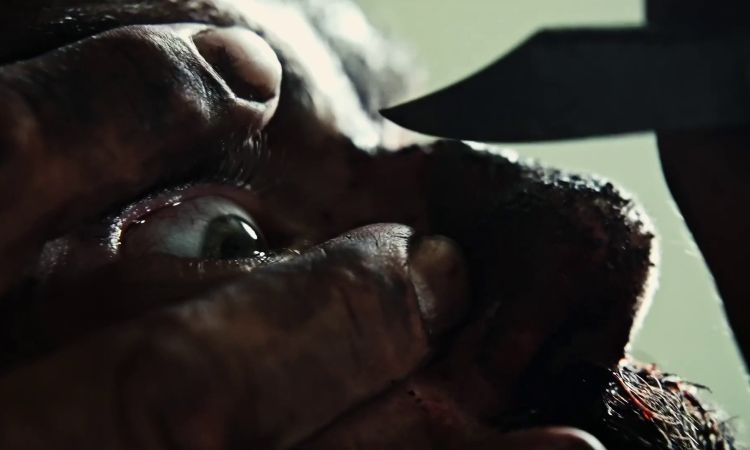 Beaten to Death Movie Review
Written by Stuart D. Monroe
Released by Welcome Villain Films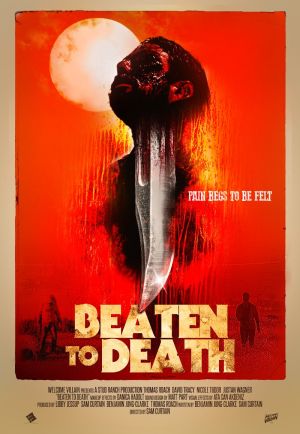 Directed by Sam Clarke
Written by Sam Clarke and Benjamin Jung-Clarke
2022, 93 minutes, Not Rated
Released on September 1st, 2023
Starring:
Thomas Roach as Jack
David Tracy as Ned
Nicole Tudor as Rachel
June Clarke as The Mum
Justan Wagner as Ricky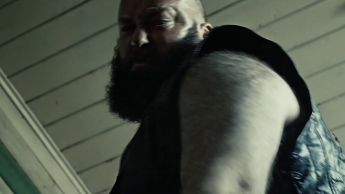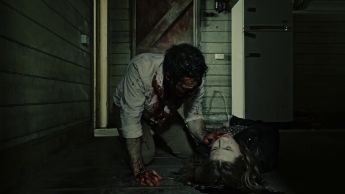 Review:
Beaten to Death asks two questions about you: How strong is your stomach and how much do you enjoy the survival/revenge subgenre? Writer-director Sam Clarke is testing you with his unapologetically visceral slice of brutality, and this is definitely a case of "How much do you like it?" as it pertains to survival situations that go from bad to worse to what in the actual fuck with serious rapidity.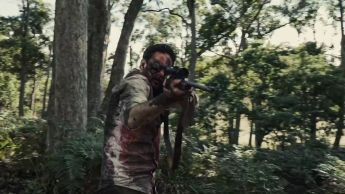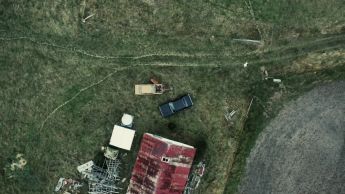 Jack (Thomas Roach; Blood Hunt) and his wife, Rachel (Nicole Tudor), have gone to the country in search of, well…let's just say the reasons aren't made immediately apparent. Before you can say, "You should've stayed in the city", Rachel is dead and Jack is beaten half to death by a hulking brute of a man choking the life out of him. One broken bottle to the neck later and Jack is racing through the countryside in search of help. He runs across Ned (David Tracy; Irreverent) and his yappy dog, but help is the furthest thing from Ned's mind. Like an insect trying to escape a pitcher plant, Jack can't outrun the horrors of the wild Tasmanian countryside and its unforgiving inhabitants. Jack isn't going down without a fight, however, and as Stephen King once said in "Survivor Type", how badly does the patient want to survive?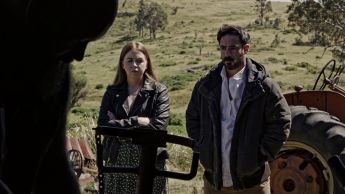 Beaten to Death is a gritty, ugly, and brutal slice of Aussie horror that apologizes for nothing and opens with a serious punch. I'm a gorehound through and through, for the record, and I was impressed with unflinching violence on display throughout. It also utilizes frequent flashbacks to give you momentary respite from the unrelenting pace of it all, while slowly unfurling the story of why Jack and Rachel are there in the first place. The flashbacks also show you Jack in various stages of survival mode as well as in his previous safe city life, so you're constantly unsure of what is coming next. It's a common plot device that's used skillfully to keep you invested and chewing your nails a bit.
Additionally, it's an unequivocally gorgeous film. The horror occurs in the bright of day in the Australian tradition, and there are a slew of wonderful shots that lend real beauty to the ugliness. By the end, there's a zombie vibe, as that's exactly what Jack looks like, staggering through the wastes eyeless and insane. We're treated to some lovely overhead shots of things we'd rather not see. Throw in one of the rawest performances you're likely to see in a while from Thomas Roach, and the result is another Aussie horror gem.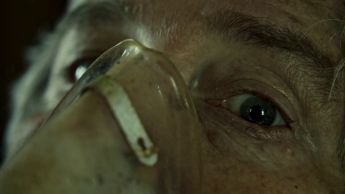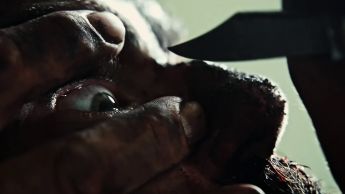 Beaten to Death is not a film for everyone. The constant cycle of escape and recapture gets a tad thin by the last act, and some folks just won't have the stomach for this much brutality. The physicality is extra physical, and the action is shot in a way that can make you uncomfortable at times. Still, there's a beauty to it by the time all is said and done. The ending is twistedly poetic and ultimately a happy one for Jack, though not at all in the way that you would expect. If you're anything like me, you'll appreciate that.
And the moral of the story? Just stay in your freaking lane. Seriously. These people exist.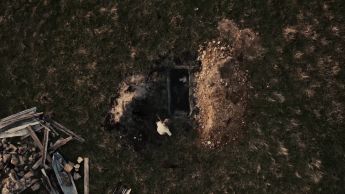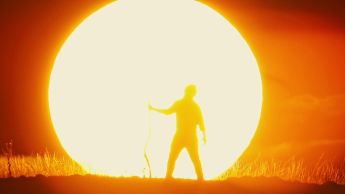 This page includes affiliate links where Horror DNA may receive a small commission at no extra cost to you.