Come and Get Me DVD Review

Written by Jennifer Turner

DVD released by Camp Motion Pictures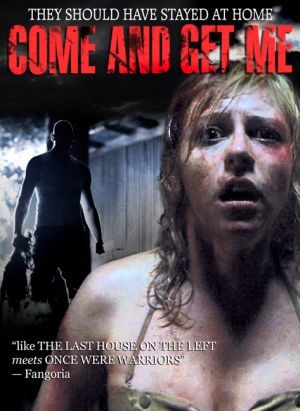 Written and directed by Chris Sun
2011, Region 0 (NTSC), 85 minutes, Not Rated
DVD released on February 12th, 2013

Starring:
Kelsie McDonald Leah
Christian Radford as Johnny
Shaun Trainer as Bretto
Alexis Fernandez as Michelle
Sarah Jane Blair as Susan
Allira Jacques as Gemma
Review:
Come and Get Me had the potential be a really decent movie. Sadly, like a lot of low budget pictures, they fail to put in that extra effort to make it shine.

The movie centers on a sadistic gang of Australian guys who stalk and kill women in for sport. They have just initiated a new member and much to their luck, a group of party girls call on him for a ride home. The girls quickly find themselves fighting for their lives and trying to escape.

The first part of the movie starts out agonizingly slow. For at least a half hour we are treated to mundane conversations held by equally mundane characters. These moments did nothing to enhance the plot and are simply useless filler.

I didn't recognize the cast, most likely because I am not familiar with Australian cinema. None of them really stand out and seemed rather amateur in the long run.

Come and Get Me is not completely terrible though. The kills are pretty decent, what you could see of them. There's some good suspense and the last half hour is actually entertaining. The ending is predictable and you can see it a mile away.

Despite my issues, this movie is mildly entertaining and not the worst thing I have ever seen. It's a great way to pass the time.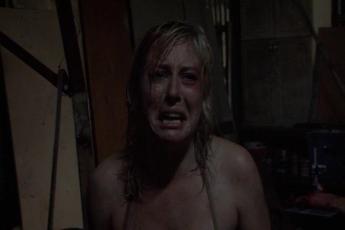 Video and Audio:
The audio is poor and most of the film is poorly lit. The lighting made it difficult to follow and I found myself confused and rewinding the film to figure out what happened.
Special Features:
The DVD special features consist of the usual fare, interviews, deleted scenes, and of course commentary, none of them particularly interesting.
Grades:

Movie:
Video:
Audio:
Features:
Overall:
This page includes affiliate links where Horror DNA may receive a small commission at no extra cost to you.