Dead Snow 2: Red Vs Dead Movie Review
Written by Katie Bonham
DVD released by Entertainment One
Directed by Tommy Wirkola
Written by Tommy Wirkola, Stig Frode Heriksen and Vegar Hoel
2014, 96 minutes, Rated 18 (UK)
DVD Released on 12th January 2015
Starring:
Vegar Hoel as Martin
Martin Starr as Daniel
Derek Mears as Stavarin
Review:
Directed by Tommy Wirkola, Dead Snow 2: Red Vs Dead picks up straight from where the first film left off. The only survivor, Martin, minus an arm, escapes General Herzog and his army of Nazi zombies after offering up the gold they seek and making it safely to the local hospital. Unfortunately, his tale of a zombie attack as cause of his friends' deaths is scoffed at by the police and he is held as the main suspect. While Martin sleeps a doctor reattaches his arm, however it is not Martin's human arm but Nazi zombie General Herzog's. Martin's new limb is a super powered zombie arm and a key weapon in defeating the undead, that is, when he can stop it from strangling himself. Martin, convinced that the Nazi zombie army will come for the town escapes the hospital in an attempt to prevent this invasion and confront the zombies in a final, epic battle.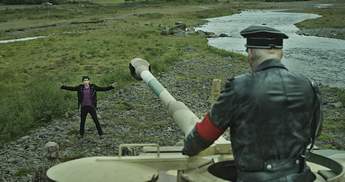 Dead Snow 2: Red Vs Dead is exactly what you expect from a zombie film: blood, gore and guts. The inventive deaths, performed by both zombie and human alike, ensure a fun comedy horror that fans of the first film will not be disappointed with. The script, however, was written by three collaborators and unfortunately it shows, instead of a seamless flow of narrative and dialogue, it feels like the dialogue was split by writers, one for the Norwegian-Icelandic characters and one for the Americans. The Scandinavian speech is fun, black comedy gold, an element carried over from the first film. In contrast, the overacting of the Zombie Squad's American contribution soon becomes tiresome, with lazy dialogue relying on cheap gags and obvious film references to create the humour. Their inclusion in the film is needless and diverts from the glorious horror comedy that the first Dead Snow created. Veger Hoel (Martin) offers another notable performance as the anti-hero in his relentless fight against the Nazi army. Could we have another Evil Dead Ash in our midst?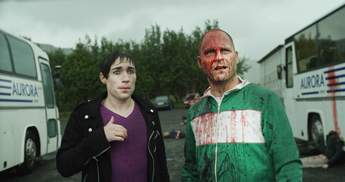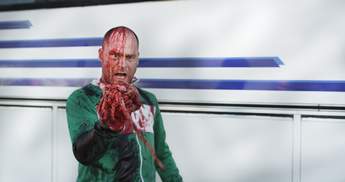 As with most sequels the stakes are higher and this film is no exception. The first film centres on a group of friends alone in the mountains who come under attack from Nazi zombies, but this time an entire town is under siege. The end conflict is genius as Martin's super powered arm means they can fight zombie with zombie, resulting in a full-blown blood and brain bath. Expect army tanks, witty one-liners and a great performance from the lead. Filmed entirely in Iceland, the landscapes are stunning and create sparse and lonely locations where a zombie attack can take place unknown to the rest of the world.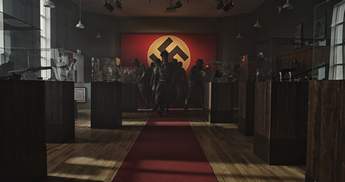 Dead Snow 2: Red Vs Dead embodies everything that is enjoyable about a zombie movie - lots of gore, intestines and laughs. It's a decent sequel to the first instalment, with a higher body count and the hierarchy of power equalized; it's just a shame about the American characters, but they are at least bearable overall. A fun frolic addition to the zombie genre, with violent zombie attacks and very strong language. A comic relief that all horror audiences will enjoy.
This page includes affiliate links where Horror DNA may receive a small commission at no extra cost to you.