Dementia 13 Blu-ray Review

Written by James "Spez" Ferguson

Blu-ray released by HD Cinema Classics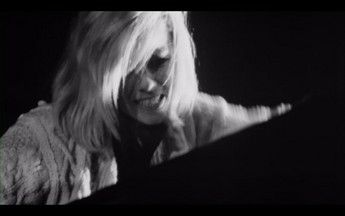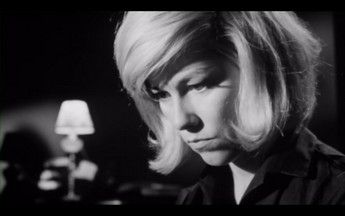 Written and Directed by Francis Ford Coppola
1963, Region 1 / A, 75 Minutes, Not Rated
Blu Ray / DVD Released on April 26th, 2011

Starring
William Campbell as Richard Haloran
Luana Anders as Louise Haloran
Bart Patton as Billy Haloran
Mary Mitchel as Kane
Patrick Magee as Justin Caleb
Eithne Dunne as Lady Haloran
Peter Read as John Haloran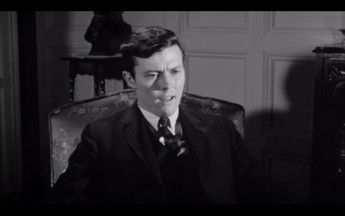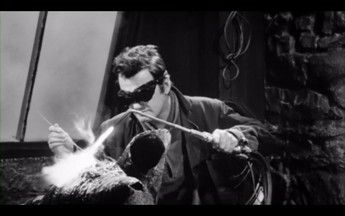 Review:
You know what can totally ruin a family get-together?  An axe-wielding psychopath.  They can really put a damper on things; especially when you're trying to weasel money out of your mother-in-law, who's still harping on the death of her daughter that happened ages ago.  Meanwhile, her sons are pretty weird and you sort of killed your husband.  Such is the plot of Dementia 13, the feature film debut from Francis Ford Coppola (Godfather, The Conversation).

Made back in the hey-day of B movies, Coppola directed this Roger Corman produced flick.  The budget is pretty low, but he manages to dance around that so it's not focused on all that much.  The bulk of the movie was shot at a castle which provided an impressive backdrop for the murders that were to follow in the film.  The killings are mostly done off camera, though, so what money they did have did not go to special effects or make up.  This helps with the tension of the film but doesn't do much for the scare factor.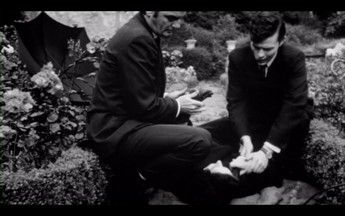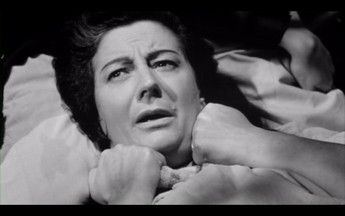 Dementia 13 was shot in black and white at a time when color had become the norm.  Under any other circumstances, this wouldn't be an issue, but it does make some of the people hard to tell apart.  There are two blondes in the film that look very similar and have no defining traits.  I couldn't tell who was the good one and who was the bitch that was trying to get money out of the matriarch of the family.  The remaining brothers are in the same situation, but it did help that one of them was younger.

This is clearly a B movie, but I think it could have been far more entertaining if it embraced that instead of trying to be something more.  Dementia 13 clocks in at only 75 minutes but it feels so much longer than that because there are these big lengths of time where nothing really happens.  Coppola would go on to make some great films but this is not one of them.
Video and Audio:
The video quality of the Blu Ray is pretty damn good considering the cheap film that was used.  There's a brief demo reel that shows before and after footage of the restoration process.  The new image is crystal clear and without any film grain or blemishes.  Before you get all huffy about the removal of film grain, you should watch the demo because it makes a huge difference in the video quality.
The audio is fine, but in all honesty it probably doesn't need anything more than your basics.  The 5.1 Surround Sound is okay, but nothing special for this release.
Special Features:
Aside from the aforementioned restoration footage, there's a movie trailer.  That's it.  I don't see the point of releasing this as a Blu-ray, let alone a Blu-ray / DVD combo pack if that's all that's on the discs.  It's just a big waste of space then as the discs are practically empty.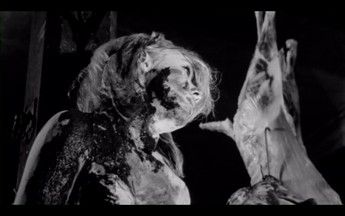 Grades:

 

Movie:
Video:
Audio:
Features:
Overall:
*Note: The screenshots on this page are not a reflection of the Blu-ray image. They were captured using the standard DVD.*
© 2011 Horror DNA.com. No use of this review is permitted without expressed permission from Horror DNA.com.