Demons of the Mind Blu-ray Review
Written by Joel Harley
Blu-ray released by Studiocanal
Directed by Peter Sykes
Written by Christopher Wicking
1972, 84 minutes, Rated 18 (UK)
Blu-ray released on 30th October 2017
Starring:
Robert Hardy as Zorn
Shane Briant as Emil
Gillian Hills as Elizabeth
Yvonne Mitchell as Hilda
Paul Jones as Carl Richter
Patrick Magee as Falkenberg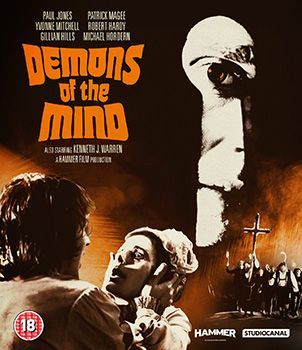 Review:
The aristocracy, huh? A doctor discovers just how bizarre rich people parenting can be when he is called upon to supervise the adult-ish children of a wealthy Baron. What he discovers, to borrow a parlance from modern click bait, will shock and appall you. Maybe. It's been a few years since the film's 1972 release, after all.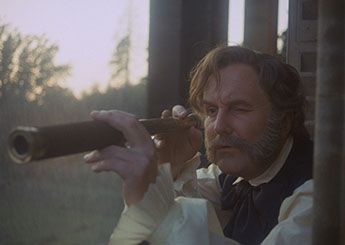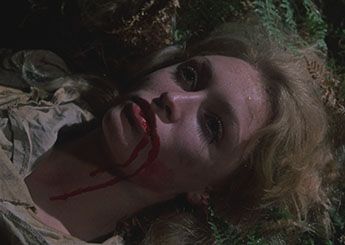 Of all the movies released by Studiocanal to celebrate the anniversary of Hammer's move to colour, Demons of the Mind is perhaps the hardest sell. Peter Cushing and Christopher Lee are nowhere to be seen, let alone their famous alter-egos. Instead, we get one of the studio's most violent and unpleasant movies, tempered with an often confusing story and lack of narrative structure. Audiences and critics at the time didn't appreciate it much either: Demons of the Mind, buried by the distributors and disliked by the majority of viewers who saw it, is one of the studio's least popular movies.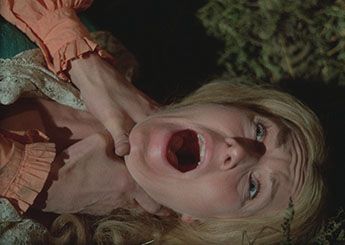 Which isn't to say that it doesn't have its merits. It's one of the most violent and unpleasant movies after all, tempered with a, yeah, often confusing story and, um, experimental approach to narrative structure. Incest and Satanism are just two of the taboos in the film's playbox, making this one of Hammer's darkest, most cerebral movies. So why, then, is it not one of their best?
In spite of its lofty aspirations, typically luxurious Gothic stylings and great cast, Demons of the Mind never comes together as it should. Or, at least, not for this vintage horror fan. It has the cast, the imagery, the score, and the intelligence, but it's kind of... dull. And incoherent. One appreciates what director Peter Sykes was going for, and a lot of the individual parts do work. But on the whole, it's a disappointment.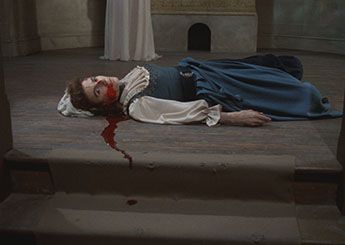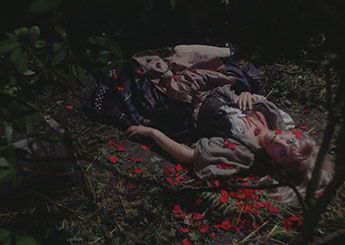 Still, for fans of the film, this re-release is a treat. It's never looked better, and even the detractors should find something to enjoy in the visuals and performances. The hamminess of the actors clashes with the story being told, but one can't help but enjoy watching actors like Robert Hardy and Patrick Magee chow down so enthusiastically on the scenery. If only we could have had so much fun with it.
Video and Audio:
Appropriately for the grubby, nasty story and its ideas, the Blu-ray print is ever so slightly grainy, the colours more muted than the rest of these Studiocanal releases. The audio track is clean, allowing the dialogue and score to get on and do their thing.
Special Features:
As with the other films in this series of releases, the Blu-ray comes with just the one special feature – the short documentary Blood Will Have Blood. The usual selection of Hammer scholars and talking heads provide context and analysis, and is essential viewing if you want to get to grips with this, the messiest Hammer picture.
Grades:

Movie:


Video:
Audio:
Features:
Overall: