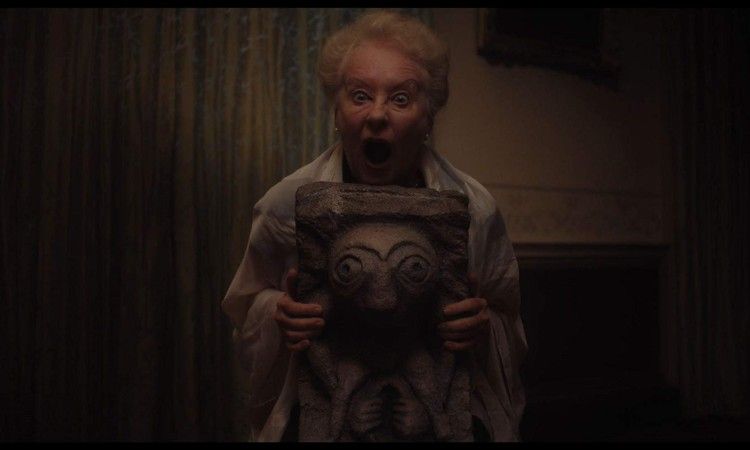 Don't Leave Home DVD Review
Written by Stuart D. Monroe
DVD released by Cranked Up Films
Written and directed by Michael Tulley
2018, 86 minutes, Not Rated
Released on September 14th, 2018
Starring:
Anna Margaret Hollyman as Melanie Thomas
Lalor Roddy as Alistair Burke
Helena Bereen as Shelly
David McSavage as Padraig
Alisha Weir as Siobhan Callahan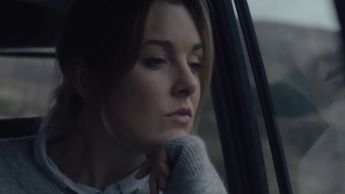 Review:
"Contrary to public opinion, Ireland is not overflowing with ghosts."
This sentiment is highly debatable, is it not? The old expression that 50 million Elvis fans can't be wrong could easily be applied here, but I haven't been to Ireland, so my opinion is based on nothing other than what I've seen of the place in various movies and TV shows. Still, it seems to be the consensus that with all that history there are some places that retain a certain power. Sometimes it's a person that has the power. Don't Leave Home lets you be the one to decide which is the truth in ambiguous fashion.
Melanie Thomas (Anna Margaret Hollyman; Maude) is a diorama artist who's just been hit hard by a scathing review of her newest work, a gallery showing of the story of Father Alistair Burke (Lalor Roddy; Grabbers), an Irish priest who painted a praying girl in 1986 who disappeared from her room and his painting, never to be seen again. When she receives a mysterious phone call from a woman named Shelly (Helena Bereen; The Devil's Doorway) on behalf of the reclusive Father Burke commissioning her to do a piece for auction, she jumps at the opportunity and heads to Ireland. At the 400-year-old isolated house, Melanie will encounter mysteries and miracles of a dubious nature. There's a secret to be found, but will it consume her as well?
Don't Leave Home is, first and foremost, an atmospheric sleight of hand with some surprises up its sleeve. The vibe is one of mounting mystery and dread, wrapped up in a religious shroud of decidedly Catholic stylings. The shooting locations (both indoors and out) are suitably creepy and leave little doubt as to what you are in for. Like so many films shot in Ireland, it's very green and very wet. The cold and dreariness are palpable, and that works in its favor.
The performances are adequate from both Hollyman and Roddy, who are clearly a matched pair sharing a connection from the outset. They tend to drift from scene to scene as if they always have one ear to the ground, waiting for the big payoff. The standout, however, is Helena Breen as the deceptively sinister Shelly. Her transformation from homely Irish elder stateswoman to greedy, batshit old witch is the high point of the film and truly fun to watch. She's the hypnotic one in Don't Leave Home. Extra oddball points go to David McSavage as the servant who "came with the house".
The build is achingly slow, however, and the crescendo (a freaky auction complete with powdered wigs and pasty makeup on sleazy old men) comes in the late-middle portion of the film. The scene itself (and what it accomplishes) is a nice piece of writing, but it is so tonally different from the rest of the film that when you think it should end there's still another chunk of movie left. While that doesn't detract from the excellent premise and standout writing, it does some interesting things to the conventional structure you'd expect from this type of horror that some will tune out.
Dig a little deeper and hang until the end for a nice payoff, though you may find yourself wondering if it could have been laid out a little more deftly. Nonetheless, Don't Leave Home has buckets of atmosphere and imagery layered in appropriately dank and dreary settings. The theme of religious guilt runs deep in this one, and there is quite a statement being made about forgiveness and the ugliness of greed. It's high-minded and elevated stuff that may leave the horror fan who's looking for jump scares and shadowy specters feeling left out in the cold of the rainy Irish countryside.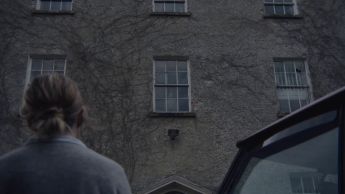 Video and Audio:
Presented in a 16:9 aspect ratio, the edges lack sharpness. The color palette is nice, though.
The 5.1 Dolby Digital is adequate for what's asked of it but not flashy or impressive.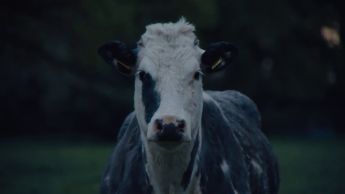 Special Features:
The only feature is the film's trailer.
Grades:

Movie:


Video:
Audio:
Features:
Overall:
This page includes affiliate links where Horror DNA may receive a small commission at no extra cost to you.