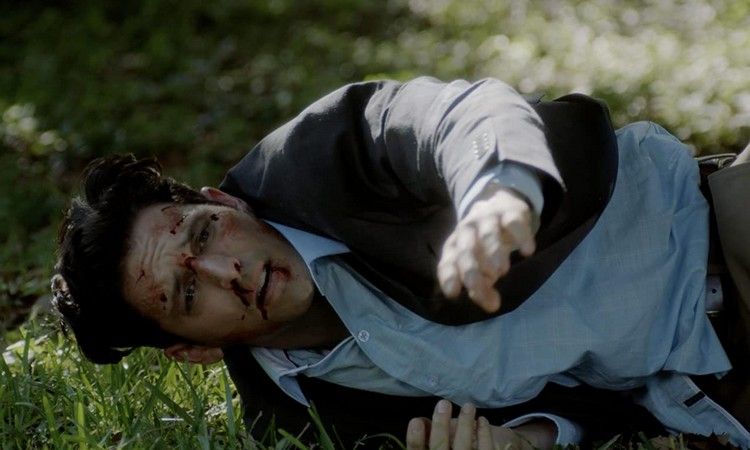 Don't Look Back Movie Review
Written by Stuart D. Monroe
Released by Gravitas Ventures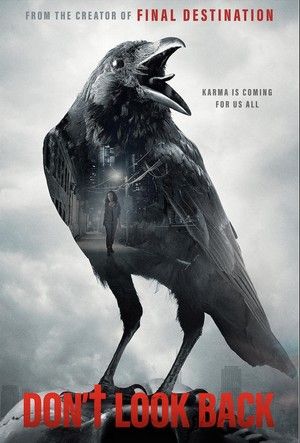 Written and directed by Jeffrey Reddick
2020, 90 minutes, Not Rated
Released on October 16th, 2020
Starring:
Kourtney Bell as Caitlin Kramer
Skyler Hart as Josh Bowman
Dean J. West as Douglas Helton
Will Stout as Lucas Helton
Jeremy Holm as Detective Boyd
Jaqueline Fleming as Althea Minnis
Amanda Grace Benitez as Maria Sanchez
Damon Lipari as Curt Miley
Han Soto as Tony Cusumano
Stephen Twardokus as Nathan Rome
Rainn Wilson as News Reporter
Review:
I've been waiting for a movie to come across my radar that has this premise. In the WorldstarHipHop world we live in, I often wonder how we get so many messed up videos of people being victimized while others watch. Maybe I'm weird (okay, that's a given…but I digress). Seriously, though – how do you just stand by and watch?
It's a compelling premise that raises a moral conundrum to ponder over and ties strongly into the story of the Good Samaritan. Essentially, Don't Look Back IS the story of the Good Samaritan in a modern-day framing.
Caitlin Kramer (Kourtney Bell; It Follows) has had a rough few months. In a terrible tragedy, her father was murdered in a burglary gone wrong that nearly took her life as well. She was dead for three minutes; now she's damaged, jumpy, and trying to recover. That recovery, aided by her overbearing boyfriend, Josh (Skyler Hart; Cruel Intentions TV movie), is severely hampered when her seemingly supernatural bad luck continues. While jogging, Caitlin is witness to the fatal beating of a local philanthropist in a park. She's frozen in her trauma and terror, but she's not the only one. Several people also witness the crime and film it, too. Before Caitlin can begin to deal with what's happened, she and her fellow lookie-loos are demonized in the local media. The victim was Douglas Helton (Dean J. West; The Hunt), a man whose mission was to build shelters for battered women. His grieving brother, Lucas (Will Stout; The Barn), goes on the offensive and releases their names to the public. Once they start dying mysteriously, Caitlin becomes obsessed with solving the mystery of the karmic retribution…and wondering if she really is crazy.
Jeffrey Reddick is the man who gave us the sheer awesomeness of the original Final Destination (as well as writing and producing Final Destination 2). That's a serious legacy to live up to; those movies (and the series that followed) are staples for a generation with some of the most memorable kills ever. I still won't ride behind a log truck or a flatbed loaded with pipe. Nope. Fuck that.
Don't Look Back won't be mistaken for Final Destination. I'm not saying that as a knock. They are simply quite different animals. This is a mystery/thriller tinged with supernatural elements. If that sounds like a lot to try and juggle, it is. The effect is that of a film trying to serve too many masters in terms of style and coming up a bit muddled, but there are some real bright spots to be had as well.
This is ultimately Caitlin's film, and Kourtney Bell is a scream queen in the making. I was taken with her from the beginning. Sure, she's pretty as hell, but that's not the main thing. She has an energy that is hard to describe, an "it factor" that bodes well for her future. She does the lion's share of the work here while Skyler Hart does a great job of making you want to smash his face in for being the boyfriend who's so clearly two-faced and controlling. Honorable mention goes to the strangely monotone and somnolent Jeremy Holm (The Ranger) in his role as the lovably cliché Detective Boyd. The rest of the characters are fairly one-dimensional, however, and aside from a frankly unnecessary twist in the epilogue involving one of them, are simply cooling bodies.
The first half of the film feels so strongly like the original Final Destination in regard to pacing and setup (a group of strangers forced together by fate trying to beat a force that's gunning for them) that it's almost déjà vu. When the film switches over to more of the traditional mystery/thriller, the supernatural elements remain and the blend of the three is a mixed bag. Sometimes it's wonderfully effective; the vigil scene with the candles is a great example. Other times, the waters become cloudy with the mix of incomplete storylines and unresolved issues; that story with Josh was going somewhere sinister before being forgotten.
Don't Look Back falters in the second half. It's a little messy in its ambition, but it also raises that moral conundrum that makes horror (and horror-adjacent) films so much fun. Whether or not the message is too heavy-handed is a matter of personal taste, but that social relevance eases the vertigo from the twists and turns in this flawed but ambitious film. The objective seems to be taking you down a number of rabbit holes, and in that regard Don't Look Back succeeds masterfully (though some loose ends certainly get lost in the shuffle).
Overall, the karmic message is handled deftly without being too in your face…unless, of course, it involves an uncredited Rainn Wilson as the news anchor who intones, "If ANYONE had done ANYTHING at all, Douglas Helton would still be alive." I don't think anyone will argue that when you have Rainn Wilson (even if it's just for a scene), you must tell the concept of subtle to piss off.
This page includes affiliate links where Horror DNA may receive a small commission at no extra cost to you.