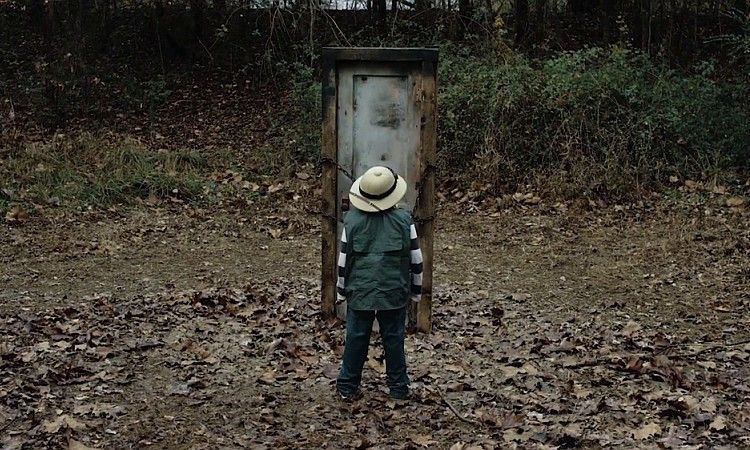 Door in the Woods Movie Review
Written by Joanna K. Neilson
Released by Wild Eye Releasing
Written and directed by Billy Chase Goforth
2019, 89 minutes, Not Yet Rated
Released on 29th October 2019
Starring:
Jennifer Pierce Mathus as Evelyn
David Rees Snell as Redd
CJ Jones as Uriah
John-Michael Fisher as Kane
Review:
This is a wonderful surprise.
A lovely married couple, Molly and Red, have just finished unpacking after eight months in a new town with their son Kane, and they seem to be doing pretty well. Red is a workman at the local school, while Molly is hoping to get an online business off the ground – and now all they need is a hall-closet door to complete their new home.
Their biggest problem is that Kane has some behavioural issues at school, but they're trying hard to make it work. However, when Kane's possible ADHD becomes too much, the family take a hike into the woods – and there they find the titular door, and a whole heap of supernatural trouble.
Soon Molly is doing everything she can to figure out what's haunting her family, and what price she may have to pay to put things right, before it's too late.
Door in the Woods isn't gory or horrific, but definitely creepy. If you enjoy watching down to earth people trying to solve a mystery and you like a creeping sense of unease, then you should have a great time with this. No overuse of filters, no teens getting sliced and diced. It's simply a good story extremely well told – and I fully appreciate that. Anyone who's familiar with horror tropes might think they know what they're getting, at least at first look, but this really is a quality spookfest. It helps that the kid actor isn't bad at all, and the inevitable spiritualist character gets plenty to do.
It isn't entirely perfect. If anything the last half hour feels a little bit long, and it owes a great deal to the 'haunted family' premise of Poltergeist, Insidious and especially The Babadook. It's more in the mood of The Ring, or the underlooked Absentia.
It still has one of the best payoffs I've seen in a long while. Don't let the apparent wholesomeness fool you; the horrific implications of a decision stayed in my mind long after the film had finished, and the film delivers a real moral wallop that blew me away without being cheap about it.
That said, it was still a huge missed opportunity not to call it 'The Scary Door'!
This page includes affiliate links where Horror DNA may receive a small commission at no extra cost to you.