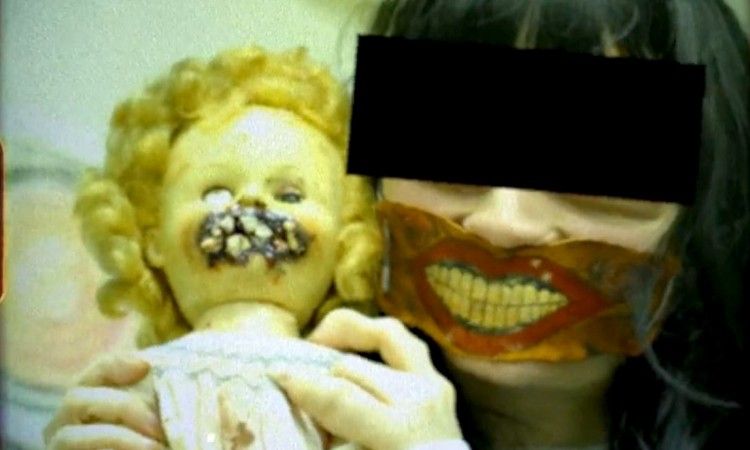 Halloween Party Movie Review
Written by R.J. MacReady
Released by Red Hound Films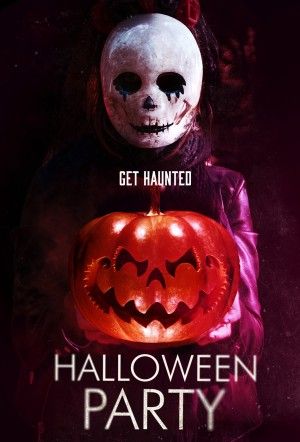 Written and directed by Jay Dahl
2019, 92 Minutes, Not Rated
Released on October 27th, 2020
Starring:
Amy Groening as Grace
T. Thomason as Spenser (aka Special)
Marietta Laan as Zoe
Shelley Thompson as Dr. Barbara Macail
Jeremy Akerman as Dr. Arthur Macail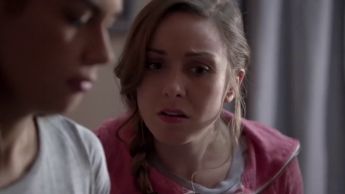 Review:
Anyone that knows me knows that I'm into Halloween the way Tommy Lee was into Pamela Anderson, so when a horror film called Halloween Party comes down the pike, I'm hopping on that like Tommy Lee onto Pamela Anderson. Sorry, did I use that analogy twice? Maybe I've been watching that sex video too much.
Halloween Party begins by introducing two college girls, Grace and Zoe, who are having a meaningless chat while fending off a couple of horny guys. Grace has been tinkering on her laptop, and is goaded to visit a website that promises to make your worst fear come true if you don't answer its question truthfully. Grace answers that her biggest fear is "vagina spiders" (yes, they explain), so she's saved. Zoe's off to work at a mall overnight where they're doing inventory or something, and she's attacked by a pig-masked person. See, she'd mentioned to Zoe that her worst fear was pigs, so obviously someone is using her fear against her.

It's a pretty long setup – fifteen minutes – with very little payoff and some very strange editing choices. A couple of times the camera just seems to be swinging freely at the end of a take, and a good editor would cut that half-second off...but in this case, does not. It's bizarre, because this isn't found footage and there's no reason for it to happen.
After that, we follow Zoe as she seeks to figure out who attacked her friend and what that website had to do with it all. She meets a geeky kid nicknamed "Special" who tries to help her out with hacking the site.
Soon, other people are visiting the website and punching in their greatest fears, and then are told, "Your worst fear is coming to get you!"
I'll cut off the plot description there, because I don't like to give away too many spoilers. Let's just dive into what this movie gets right and what it gets wrong.
Amy Groening – who appears to be related to Simpsons creator Matt Groening in some way, but not as immediate family – is too good for this movie. She reminds me a bit of a young Melora Hardin (Michael Scott's boss/girlfriend, Jan, from The Office), and is certainly likeable enough to carry a movie. Unfortunately, the rest of the cast is pretty forgettable.
The film's look is decent and doesn't seem like a low-budget affair, but that leads to the biggest issue with the movie, and that's the script. It's a low-budget script if you've ever seen one, with pedestrian dialogue that at times tries to be clever and even self-referential, but fails at every turn.
The whole concept is uninspired, or perhaps it's too inspired, because it feels at times like it wants to be Unfriended meets The Ring meets Feardotcom. (And let's face it, only one of the movies I named was good.)
Now maybe some of my sour words on the matter are influenced by the fact that Halloween has so little to do with most of this movie that it's pretty clear it is only called Halloween Party to get the lovers of that sacred holiday to check this out. The title refers to a party that happened in the past, not to an actual party that happens in the film, so if you were to put this on hoping to see a Halloween party then hopefully I've cut you off at the pass. At about the hour mark, they start to throw you some Halloween bones, but if you're still hanging in at that point, I'd be surprised.
Honestly, I'm not sure who would enjoy this film. There's very little gore, no nudity, and the scares are nearly non-existent. Writer/director Jay Dahl, who hasn't done any other films that I've heard of, doesn't show much promise here as he spends a lot of time with horror movie clichés on the writing side and unmotivated dollies with standard compositions on the directing side.
I know, we're always on the lookout for good Halloween movies to add to our favorites list, but I'm afraid you're going to have to keep looking because this one is far more of a trick than a treat.
This page includes affiliate links where Horror DNA may receive a small commission at no extra cost to you.