House of Wax (1953) DVD Review
Written by Steve Pattee
DVD Released by Warner Home Video
Directed by André De Toth
Written by Crane Wilbur based on a story by Charles Belden
1953, Region 1 (NTSC), 88 Minutes, Rated PG
DVD released on August 5th, 2003
Starring:
Vincent Price as Prof. Henry Jarrod
Frank Lovejoy as Lt. Tom Brennan
Phyllis Kirk as Sue Allen
Carolyn Jones as Cathy Gray
Paul Picerni as Scott Andrews
Roy Roberts as Matthew Burke
Paul Cavanagh as Sidney Wallace
Movie:
Prof. Henry Jarrod (Vincent Price – House on Haunted Hill, The Fly) and Matthew Burke (Roy Roberts – Chinatown, The Outfit) are partners in a wax museum, but they have a difference of opinion on what the museum should contain. Henry, the sculptor and overseer of the day-to-day operations, refuses to display murderers and thieves, preferring important figures from history. Matthew, who is more of a silent partner, wants the museum to showcase notorious criminals, as it will draw more people and make more money.
It just so happens that on the night the two are discussing their differences, a potential backer, Sidney Wallace (Paul Cavanagh – The Man Who Turned to Stone), is coming to see Henry's work. Henry proposes Matthew let him try to persuade Sidney to buy out Matthew's share of the partnership. Matthew excitedly agrees.
Sidney shows up at the museum with a mutual friend of his and Henry's, and Henry gives them a brief tour. Sidney is quite impressed with what he sees and readily accepts Henry's proposal of a partnership. However, there is a minor problem: Sidney is leaving for Egypt for three months and the deal cannot take place until after he returns. Henry agrees to wait and they go their separate ways.
Henry tells Matthew the good news, but, as it goes sometimes, good news depends on your point of view. Three months is not soon enough for Matthew as he has an opportunity he wants to invest in. However, Matthew has a potential solution to their problem. Since the wax museum is insured for $25,000, and wax is flammable, they can burn the place and split the cash!
Henry wants nothing to do with that, because the last thing he wants is to burn his work. But it does not matter what Henry wants because ol' Matt has already made up his mind. He nonchalantly begins torching the joint, much to Henry's dismay. After some scuffling between the two, Matthew escapes the flames and the museum blows up — apparently with Henry still inside.
Some time later, Matthew is discussing his newly acquired wealth with Cathy, a giggle-happy blonde. He asks Cathy (Carolyn Jones – Eaten Alive) where she would like to take a vacation and she chooses Niagara Falls — so they can get married. Matthew grumpily agrees and departs to his room to either retrieve, or just look at, his $25,000. While pulling the money from his safe, a mysterious figure — who looks a heckuva lot like Darkman — strangles him with a short cord, drags his body to an elevator shaft, ties a rope around his neck and drops the body down the shaft. It looks like suicide.
Cathy apparently wasted no time finding another man after Matthew's death, because she is getting ready for a date as Sue, her housemate, helps her dress. It sounds as if Cathy's new man is rich and distinguished. Sue (Phyllis Kirk – Crime Wave, Johnny Concho) has to take her word for it because, later that night, Sue finds her friend dead — from strangulation. To make matters worse, the killer — the very same that killed Matthew — is still in the room and gives chase. Luckily, Sue escapes the madman.
Later that evening, the murderer steals Cathy's body from the morgue. This guy's been keeping busy because, according to the police, there have been numerous bodies reported missing from the morgue lately.
At this point the intermission kicks in and I too, will leave you hanging. However, fear not fellow horror fans, the second half is every bit as exciting as the first.
Review:
I have never seen a Vincent Price movie in its entirety before House of Wax. I've never seen The Fly. I've never seen The Raven. I've never seen House of Usher.
There, I said it. And I feel dirty.
Sure, I knew who Price was. I respected him for his work — I had seen him in TV specials and, of course, heard his voice in Michael Jackson's "Thriller" — so I knew he was pretty important in the horror field. Now I realize how much I have been missing.
Price is magnificent as Professor Jarrod, the deceived artist. His every presence on screen is magnetic and he demands attention whenever he appears. His voice, while calm, soothing and soft, has a quality that makes you think you are listening to someone on the verge of insanity. This quality works especially well with House of Wax because Henry is a man betrayed and you never quite know what he is up to until the very end.
While the other stars had admirable performances — Charles Bronson as "Igor" was a pleasant surprise — none stand out more than Price. He steals every scene he is in and is missed in the scenes he is not.
The movie is laid out extremely well. Bouncing around a little bit up until the intermission — yes, the intermission — you wonder what the heck is going on. There seems to be loose ends all over the place, and things seem to happen for no reason. However, the story starts coming together after the intermission and everything falls into place by the end of the film. While it's not rocket science to figure it all out before the ending, it's still a lot of fun to watch it all come together.
House of Wax was originally a 3D ("3 DIMENSIONAL!!!") movie, but you get the 2D version here. It's amusing to see the 3D tricks that must have been a blast originally in the theater — in particular a man toying with a pong paddle at the grand reopening of the house of wax.
The bottom line is House of Wax is a very enjoyable movie. While not a horror movie in the traditional sense — I would consider it more of a mystery with horror elements — it certainly does have its moments and is a blast to watch.
Video and Audio:
Warner has done a masterful job restoring "House of Wax" to its original full-frame aspect ratio. The colors are rich and the blacks are deep. I saw very few spots and scratches, considering the movie's age. Kudos to Warner for taking the time to polish this diamond.
House of Wax offers a Dolby Digital 2.0 soundtrack that gets the job done. There were never any problems with understanding the dialogue. There is some static, but nothing to complain about. No major problems, as the screams were loud and Cathy's annoying voice and laugh were clear enough for me to want to strangle her myself. There are also a French and Spanish soundtrack plus English, French, Spanish, Portuguese, Japanese, Chinese, Bahasa, Thai and Korean subtitles.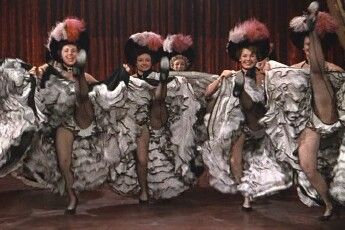 Special Features:
House of Wax Premiere Newsreel
Trailer
Mystery of the Wax Museum
Holy cow, Warner didn't mess around. Given the age of House of Wax, I did not expect many special features. The movie is more than 40 years old, so you know deleted scenes aren't likely and you're pushing your luck with a cast and crew commentary.
So what does Warner do? It gives you another movie!
Mystery of the Wax Museum is the movie House of Wax was based on. While virtually the same movie, there are enough differences between the two to make Mystery of the Wax Museum a highly recommended watch. Released in 1933, the two-color Technicolor used makes watching the film a very surreal experience. Also, the snappy dialogue is highly enjoyable and fun to listen to. While many reviews mention Fay Wray (King Kong) when talking about this movie, the true star is Glenda Farrell as Florence, a sassy reporter. Farrell really makes this movie shine and she is a blast to watch.
Like House of Wax, Warner did a fantastic job with the restoration of this film. Granted, there are quite a few more spots than House, but for a 70-year-old-movie, it really looks amazing. Again, bravo, Warner!
The newsreel was neat to watch and really added to the atmosphere of House of Wax. Give it a whirl and see what stars you can recognize.
The trailer was interesting because it didn't show any clips from the movie. Normally I don't recommend the watching of a trailer — it is, after all, a trailer — but this one is interesting to watch because of its style.
Grades:

Movie:

(House of Wax) – A fun movie that is somewhat dated, but worth the watch for Vincent Price alone.

(Mystery of the Wax Museum) – Despite a plot that's a little looser than "House of Wax," Glenda Farrell's performance makes it worth repeat viewings.

Video:

(House of Wax) – The film just looked good. A pleasant surprise.

(Mystery of the Wax Museum) – Yes, there are some spots and scratches, but the movie is 70 years old and it looks absolutely fantastic for its age.

Audio:

(House of Wax) – As said above, there were some hisses. While the occasional hisses weren't overly distracting, I do wish the soundtrack was little cleaner.

(Mystery of the Wax Museum) – A few low vocals, but no major complaints.

Features:
– To put an additional movie on this disc was beyond the call of duty. Warner really came through with its presentation of Mystery of the Wax Museum.
Overall:
– Two great movies for the price of one makes this disc a keeper. Buy it!
© 2003 Horror DNA.com. No use of this review is permitted without expressed permission from Horror DNA.com.