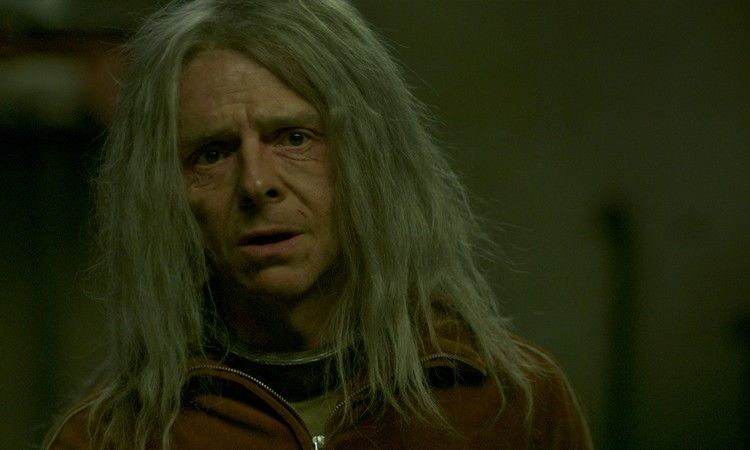 Inheritance Movie Review
Written by Joel Harley
Released by Signature Entertainment
Directed by Vaughn Stein
Written by Matthew Kennedy
2020, 111 minutes, Rated 15 (UK)
DVD released on 13th July 2020
Starring:
Lily Collins as Lauren Monroe
Simon Pegg as Morgan Warner
Connie Neilsen as Catherine Monroe
Chace Crawford as William Monroe
Review:
When the wealthy, powerful father of District Attourney Lauren Monroe (Lily Collins) passes away, the grieving process is disrupted by her unconventional inheritance – a mystery man, chained up in a secluded woodland basement. Who is Morgan Warner, and what did he do to deserve the Oldboy treatment? And more to the point, who can Lauren trust? Warner, or her dead dad; a rather fishy figure himself.
The more pressing question, of course, would be what did director Vaughn Stein do to get himself a cast of this quality? In addition to Collins (admittedly miscast as the big tough DA), Inheritance's cast boasts the likes of Connie Neilsen, Patrick Warburton and Chace Crawford in bit-part roles... and Simon Pegg as the man in the basement. While it could have used much more Warburton and Neilsen (couldn't everything?), it's a meaty role for Pegg, who dropped 12kg to play Warner; a transformation this by-the-books mystery thriller doesn't entirely deserve. Sadly, the impressive weight loss is undercut by the ridiculous hairdo and American accent Pegg is saddled with, distracting from his physical achievement. The man has more range than we might give him credit for, but he's let down here by his awful getup and the contrived writing.
Regardless, the effortlessly charismatic Shaun of the Dead star is the only real reason to bother with Inheritance. The story is initially engaging but formulaic, a spin on Stuart Gordon's Stuck but without the directorial flair or mean spirit. And, at almost two hours long, there's far too much of it. By the time it gets to its immensely predictable ending and increasingly silly plot twists, one will wish they hadn't bothered at all. Pegg's willingness to take on such unconventional projects is to be admired (his Big Nothing is an underrated gem, for instance) but this is not one of the good ones. Still better than Stein's sloppy sci-fi Terminal, though.
Inheritance takes its promising setup and cast, and fritters it all away. As a thriller, it's too slow and entirely lacking in tension; psychologically, it doesn't go even nearly deep enough. Pegg and Collins gamely get the work done, but this one is for completists only.
This page includes affiliate links where Horror DNA may receive a small commission at no extra cost to you.