Jessicka Rabid DVD Review
Written by Joel Harley
DVD released by Troma Entertainment
Directed by Matthew Reel
Written by Matthew Reel and Elske McCain
2010, Region 1 (NTSC), 82 minutes, Not Rated
DVD released on December 13 2011
Starring:
Jason Foster as Billy
Trent Haaga as Marley Hoffman
Elske McCain as Jessicka
Cisiany Olivar as Abby Hoffman
Keith Marcellus Parham as Dick Black
Faith Preston as Denise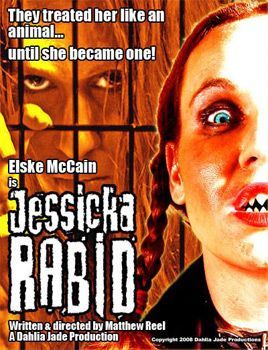 Review:
The Hoffman clan is a family so dysfunctional that they make Leatherface and the Sawyers look like the Waltons. Their lives are a hotbed of rape, incest and terrible sexual abuse. Chief victim is developmentally delayed Jessicka, who the family treat like an animal and force to live in a cage. Forced to wear a collar and cruelly abused by every member of her family, she's even pimped out to pornographers to earn some extra cash for the Hoffmans. After contracting rabies from a dog bite, Jessicka turns violently against her family. She is not only out to bite the hand that feeds her, but a few other body parts too.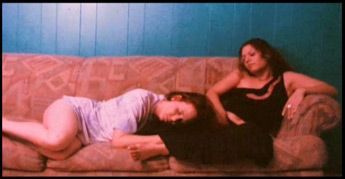 Picked up and distributed by Troma, the film comes with an amusing introduction from head honcho Lloyd Kaufman. It sets the tone for a movie which is definitely not Jessicka Rabid. The introduction praises a scene in which two women "make out". Which would be fine if the ladies' making out weren't essentially abuse. It's actually the most disturbing scene in the whole film. It will put you off peanut butter for life.
Jessicka Rabid was filmed in 2007, but looks like something left over from the 1970s. It has a genuine grindhouse feel to it. This will appeal to fans of old school nasty, but won't be to all tastes; it's a more authentic grindhouse experience than the one delivered by Rodriguez and Tarantino. The look and feel of the film serve to make Jessicka's repeated abuse an easier pill to swallow, in comparison to the too-slick effects and icky misogyny of Deadgirl. It still makes for very uncomfortable viewing, but its obvious artifice is difficult to take too seriously. Thankfully most of Jessicka's abuse is left off-screen or obscured by surreal touches and art-house techniques. Her revenge is reminiscent of Camille Keaton's in I Spit On Your Grave, in that it feels a little underwhelming and less vicious when compared to her character's treatment.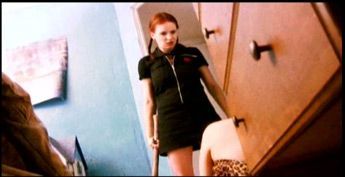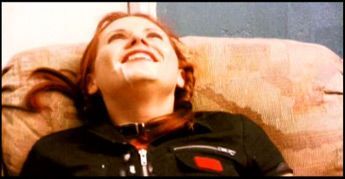 Whilst it looks (perhaps intentionally) awful, Jessicka Rabid is very well acted. Producer Elske McCain also stars as Jessicka, really selling the character's innocence and pent-up fury. The film's success really rests on her shoulders. Mute throughout, she has to communicate a whole performance with her eyes. Thankfully, she proves herself more than capable; Jessicka is a mesmerising character. Her family are suitably gross and vile; it's a relief when they finally get their very just desserts. Most impressive is Jeff Sisson as Brad, sporting the most incredible beard this side of a Death Metal band.
Jessicka Rabid is not the film that the gaudy cover art and Troma brand might lead one expect it to be. In spite of its low budget, it's a taut, disturbing and gruesome revenge thriller that delivers an experience that many have been trying to re-create for years.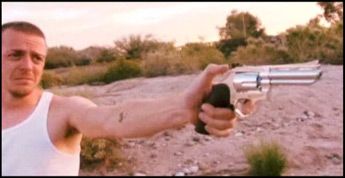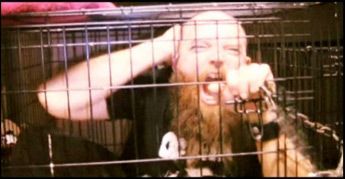 Video and Audio:
Looks and sounds terrible; although that would be the point.
Special Features:
There are plenty of special features to sift through after the film itself, starting with a commentary track and trailers. There's a diverting behind the scenes featurette, an interview with Troma producer Trent Haaga (conducted by Lloyd Kaufman) and digital comic book retelling the story. Admirers of McCain can enjoy a slideshow of nude pictures. Then Lemmy from Motorhead appears alongside Trey Parker and Matt Stone in a very odd PSA about transvestites.
Grades:

Movie:


Video:
Audio:
Features:
Overall:
This page includes affiliate links where Horror DNA may receive a small commission at no extra cost to you.