Mark of the Witch Movie Review
Written by Becky Roberts
Released by Metrodome Distribution
Written and directed by Jason Bognacki
2014, 80 minutes, Rated 15 (UK)
DVD released on 15th February 2016
Starring:
David Landry as Donny
Maria Olsen
Lillian Pennypacker as Kym
Paulie Redding as Jordyn
Michael St. Michaels as John
Nancy Wolfe as Aunt Ruth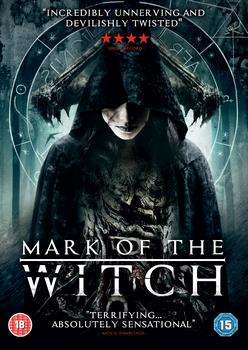 Review:
A daringly different take on the modern witch story, Jason Bognacki's feature-length directorial debut is not a spectacle that shies from its penchant for '70s giallo stylism. Mark Of The Witch, which received its European premiere at Film4 FrightFest 2014 under the title Another (a seemingly problematic title for its UK/European release), sure ticks all the Argento-and-Bava-inspired boxes when it comes to hypnotic, nightmarish imagery, melodramatic performances and effectively low-budget audiovisual tricks – but is it enough?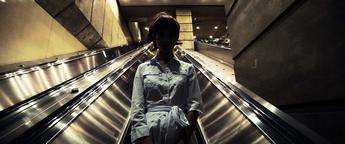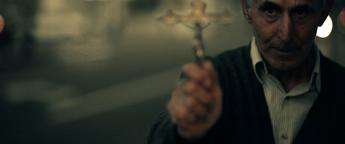 Jordyn's 18th birthday isn't quite the milestone celebration she bargained for. When her Aunt Ruth, played by Nancy Wolfe, stabs herself at her family party, she learns of a sinister family secret that has defined her legacy for generations and could seal her dark, doomed fate. After being visited by an evil force, she's suddenly stuck in unexplained time lapses, menacing impulses and twisted desires, finding herself in a race against time to get a grip on reality before the dangerous underworld of witchcraft and demonic sacrifice swallows her whole.
There's enough creative meat to draw you in; the hallucinatory feel keeps creeps and atmosphere (as opposed to shocks and scares) flowing throughout, and the film's wonderfully saturated palette is fresh and engaging. The score's use of skewed, distorted sound is very on-message, too (would I listen to the soundtrack alone? Yes I would.)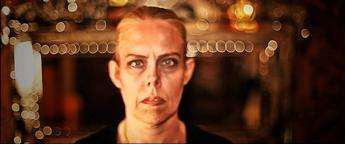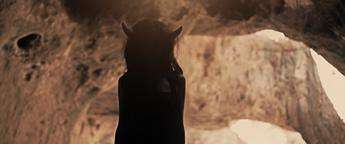 Maria Olsen, so solid in Frightfest favourite Starry Eyes, pulls off an alluring double act with Wolfe – the pair almost made for their good-versus-evil rivalry – while a very up-for-it Paulie Reading (The Last Resort), as Jordyn, is a credit to her co-stars.
But it has to be said, you need a good deal of persistence to stick with Mark Of The Witch until the end. Its ambitiously artsy stream sometimes undermines the narrative, which goes through fits and bursts of disjointed sequences between more coherent moments.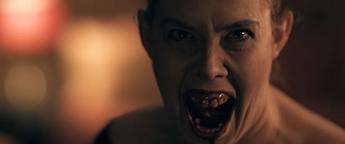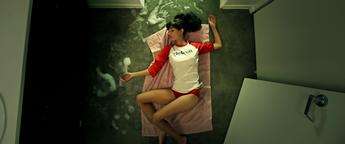 And while Bognacki manages to pull you back in in the final act for what's a rewarding, if not hugely imaginative, ending, it does run the risk of losing those without the virtue of patience on its way.
It's an ambitious and welcome concept by Bognacki, but like Amer and Berbarian Sound Studio that have come before it, won't be for everyone. And ultimately it leans too hard on the style-over-substance adage to be heralded an all-round triumph.
This page includes affiliate links where Horror DNA may receive a small commission at no extra cost to you.