Mindhunters DVD Review
Written by Sham
DVD released by Dimension Home Video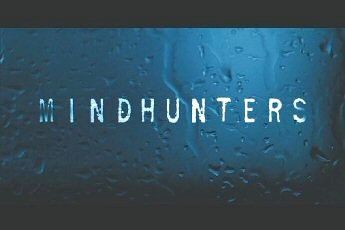 Directed by Renny Harlin
Written by Wayne Kramer and Kevin Brodbin
2004, Region 1 (NTSC), 106 minutes, Rated R
Starring:
Kathryn Morris as Sara Moore
Johnny Lee Miller as Lucas Harper
LL Cool J as Gabe Jensen
Christian Slater as J.D. Reston
Patricia Velasquez as Nicole Willis
Val Kilmer as Jake Harris
Review:
Sometimes there is a perfectly contrived moment in a far from perfect movie.
That one moment where you just have to throw your hands in the air, scream in fright, applaud or laugh, or both, or just simply drop your jaw in amazement.
There is such a scene in Mindhunters, which occurs to an actor you don't expect it to in a way you couldn't imagine.
And that scene alone is worth seeing the movie.
Mindhunters is directed by Renny Harlin, whose directorial credits include Deep Blue Sea, Cliffhanger, and 2004's Exorcist: The Beginning. Much similar to Deep Blue Sea, Mindhunters is a claustrophobic film, or at least it tries to be. Harlin seems to like plot devices where people are trapped, suspended, stranded, or just plain screwed, and Mindhunters is no different as everyone suffers one or the other.
The setup is this: a group of seven profilers (who call themselves "Mindhunters") are taken to a private island to search for a fictional serial killer. The island is littered with props and mannequins, looking like set-pieces from Tourist Trap and the latest House of Wax remake, and the profilers must use their skills to figure out who's the killer, what's his motive and what he's going to do next.
Things get all too real, however, when scaredy-cat newcomer Sara Moore (Kathryn Morris – Paycheck) finds a real cat that's really dead.
The cat is not the only one dead as a real serial killer begins setting up traps for the Mindhunters, killing them off one by one in particularly grisly fashions.
Wait. Did I just say that? A thriller with gruesome deaths?
Do not be fooled, people.
This is a horror film, true and simple, despite what its publicity and advertisements lead you to believe. And above all, it's pretty entertaining. It has everything that makes a decent horror film – there is a slasher (who remains off screen and lets his trappings do the killings), there are brutal and graphic deaths, and there's one enduringly suspenseful set-piece involving a broken pipe, a flooding hallway, and a dangling light fixture that will keep you on the edge of your seat.
The acting is a mixed bag. Christian Slater makes a surprising return after the train- wreck-nightmare Alone in the Dark. He has a smaller role in this one, playing the leader of the profilers, J.D. Reston, who can't step foot anywhere without being first. His one-time sex partner is Nicole Willis, played by Patricia Velasquez (The Mummy Returns), who is basically the same here as anything else she's been in. Val Kilmer (Top Gun) takes the time to make a cameo appearance as the head of the training program, Jake Harris. And LL Cool J, who was also in Harlin's Deep Blue Sea, does a pretty good job of mirroring the same character he played in the aforementioned movie.
Only he doesn't make sushi in this one. Bummer.
The script is mostly competent with a few moments of clever and humorous dialogue. However, it seems that most of the writers' imagination went into the traps and the deaths, which in this case isn't necessarily a bad thing. The film gets major bonus points for being so bizarrely harsh and cruel to its characters.
My biggest gripe is with the ending. When will filmmakers ever learn that slow-mo is not cool anymore? If I can walk faster than a bullet treading through water, that's not a good sign! And modern fights these days are entirely too choreographed. Case in point: a character ducks before a knife is thrown. That's okay, though, because the film's style is obviously influenced by the movies made and released around its original 2003 release date, specifically the highly successful Matrix sequels.
So if the movie was stalled for over two years, does it hold up at all with today's films?
It's a tough call.
It's definitely not as excruciatingly bad as some of this year's earlier movies, like The Ring Two, White Noise, and Boogeyman. But, on the other hand, it's not as entertaining and well-made as Land of the Dead, the newest House of Wax, and the Amityville Horror remake.
It's better than you might expect, but not as good as you hope.
Video and Audio:
Presented in its original 2:35:1 aspect ratio, video quality is nearly spotless. There is one scene in the film with some compression artifacts (the opening sequence with the greenish hues), but otherwise, the movie looks sharp and clean.
Audio is presented in Dolby Digital 5.1 Surround Sound. The performers are clearly heard and the explosions are – well – explosive. It would be nice if Dimension began releasing their films in DTS, but the 5.1 Surround Sound is still enough to get the job done.
French 5.1 is also available.
There are also optional Spanish and English subtitles.
Special Features:
Audio Commentary with director Renny Harlin
Profiling Mindhunters
Stunt Sequence
A Director's Walk Through Crimetown
The special features are hit or miss.
Renny Harlin's audio commentary is interesting and enlightening. He reveals a lot of small details about certain aspects of the movie, from computerized islands to fake cigarettes. Strangely, when Harlin isn't commenting on the film, the voices of the onscreen actors do not match up when they talk. It seems as though the dialogue on the film — for the commentary — was badly dubbed. Again, though, this is just for the commentary as this is not an issue when watching the film regularly.
"Profiling Mindhunters" is an entertaining 8-minute behind-the-scenes featurette. Actors talk about their characters and the training they endured to get into character. Renny Harlin discusses location shooting and the importance of actors having both onscreen and offscreen chemistry.
The "Stunt Sequence" featurette is a 5-minute behind-the-scenes look at the conclusion of Mindhunters— a lengthy fight sequence between three of the characters. The sequence takes place between LL Cool J, Johnny Lee Miller, and Kathryn Morris, and the three actors discuss the preparation they did to act out the sequence themselves.
Renny Harlin's "Walk Through Crimetown" is a pointless 4-minute featurette. Harlin walks around the town used in Mindhunters, basically talking about the plot of the movie and scenes that occurred in certain areas of the town. You can get all of this information if you just watch the movie.
| | |
| --- | --- |
| Grades: | |
| Movie: | – Far from perfect, but it's a good way to spend two mindlesshours. |
| Video: | – A good transfer with clean and sharp colors. |
| Audio: | – No problems on my system. |
| Features: | – The featurettes could've been longer, but there's a decent amount of supplementary material. |
| Overall: | – Mindhunters is fun and graphic, and it merits at least a rental. |
Conclusion:
Mindhunters isn't going to win any awards, but it does offer some cheap thrills that'll keep you entertained. This is the type of party movie you see with your friends. You don't see it because you expect it to be great. You see it just to watch everybody die in really creative ways.
And in that perspective, Mindhunters doesn't disappoint.
Just make sure you rent it first, because a $29.99 MSRP is too much for a blind buy.
This page includes affiliate links where Horror DNA may receive a small commission at no extra cost to you.