The Poughkeepsie Tapes Blu-ray Review
Written by Robert Gold
Blu-ray released by Scream Factory
Directed by John Erick Dowdle
Written by John Erick Dowdle and Drew Dowdle
2007, 81 minutes, Rated R
Blu-ray released on October 10th, 2017
Starring:
Stacy Chbosky as Cheryl Dempsey
Ben Messmer as Ed
Samantha Robson as Samantha
Ivar Brogger as Leonard Schway
Lou George as Felton Lewis
Amy Lyndon as Alice Endrisart
Michael Lawson as Simon Alray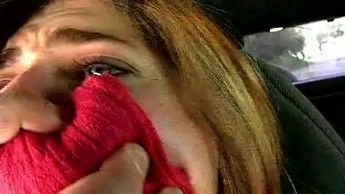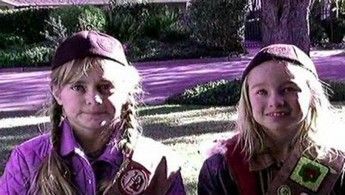 Review:
"The Water Street Butcher" is a serial killer responsible for an untold number of murders in upstate New York over an extended period of time. Police recently caught a break in the case and managed to track down the elusive suspect's residence. The house is empty, but a closet is filled with boxes of video cassettes that depict thousands of hours of hideous crimes. Members of the law enforcement community agree to participate in a documentary being shot with one particular victim, Cheryl Dempsey, at the center. There are false leads, wrongful convictions and a frequently changing pattern that keep the police on edge throughout their investigation. What happened to Cheryl and who is the psychopath that abducted her?
Every few years a horror movie hits at the box office and soon a glut of imitators ride the wave of that particular film's success. Remakes, home invasions and zombies are just a few subgenres that repeatedly prove this point. Found footage came back into the spotlight with The Blair Witch Project (1999) and took off more recently with the Paranormal Activity franchise (2007 – 2015). Both of these films pair the shooting style with the supernatural, an interesting spin for something attempting to convince audiences of its authenticity. Meanwhile, in 2007, The Poughkeepsie Tapes arrives on the scene and the story is told in a straightforward manner that mirrors the visual style of contemporary documentaries. Closer to cinematic brothers The Last Broadcast (1998), August Underground (2001) and Amateur Porn Star Killer (2007), this film intercuts video footage shot by the killer with talking head interviews featuring experts, authorities and victims' friends and families.
Written and directed by John Erick Dowdle (Quarantine), The Poughkeepsie Tapes plays with audience expectations from the very beginning. The tapes are teased before any footage is shown and reportedly depict crimes so heinous that they haunt those who have seen them. Dowdle co-edited the film with Elliot Greenberg, and the serial killer's timetable is presented largely in chronological order. The police are able to connect the dots on a lot of unsolved cases and use the recordings to keep track of their killer's changing MO. Dowdle never made a push that his story is in fact true, but the presentation works hard to convince audiences that it is. On the surface this plays like a straight documentary, but there are quite a few "tells" if you step back and pay attention. Victims and their families come off strongest while some of the authority figures are less than convincing in their performances. Acting aside, the feds are pretty quick to reveal any and all evidence they have in an ongoing investigation.
Dowdle does a nice job creating an atmospheric nightmare via the killer's footage and keeps the man dangerous whether he is torturing a victim or sweet-talking innocent children. Actress Stacy Chbosky is powerful as Cheryl Dempsey, the long suffering abductee. She is put through hell and her most powerful moments come in her final scene. Ben Messmer's depiction of Ed is more convincing when he is casually talking to potential targets on the street than when he is screaming at them in his basement. Both of these actors do an impressive job carrying this picture and I wouldn't have minded seeing more of their back and forth.
The Poughkeepsie Tapes has its share of flaws, but I was never distracted enough to lose interest in the picture. The movie is mostly known to genre fans by its disappearing act. Originally slated for an MGM release in 2007, the studio pulled the title from its schedule two weeks before the premiere. Timing coincided with a miserable festival screening in Texas, but this may be mere coincidence. The film sat on the shelf for the next seven years before briefly turning up on a streaming service in 2014. Again the title was quickly pulled and shelved until now, with this Blu-ray release from Scream Factory. While not a perfect horror movie (few are), there are enough moments that work that the film deserved a better reception and a proper chance to meet audience expectations. Check it out and see if you agree with me.
Video and Audio:
Presented in the original 1.85:1 aspect ratio, picture quality varies between the material shot on film and the video tape elements that make up the bulk of the feature. The VHS footage is deliberately rough, so any real judgment will be based on the film sequences. These look terrific in terms of lighting, color saturation and black levels.
The DTS-HD MA 2.0 audio mix properly represents the original stereo mix that accompanied the release. Dialogue levels are occasionally low and muffled, but in keeping with the source presentation.
Optional English subtitles are included for anyone in need.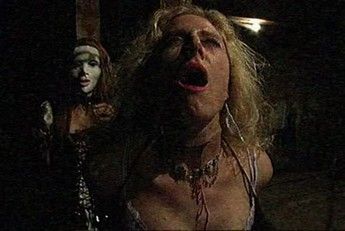 Special Features:
Filmmaking brothers John Erick Dowdle (director/ writer) and Drew Dowdle (producer/ writer) reveal their approach to the work in the interesting featurette Sorting Through the Tapes (34 minutes). They not only discuss the making of the film, but also festival response and the lack of an official release for ten years.
Actress Stacy Chbosky reflects on her work in the segment The Willing Victim (23 minutes). She talks about how the role of Cheryl came to be hers and how she relished the challenge of such an emotionally charged film.
The original theatrical trailer is also included.
Grades:

Movie:


Video:
Audio:
Features:
Overall:
This page includes affiliate links where Horror DNA may receive a small commission at no extra cost to you.