Page 1 of 4
Vampires, Mummies & Monsters: The Velvet Vampire DVD Review
Written by Robert Gold

DVD released by Shout! Factory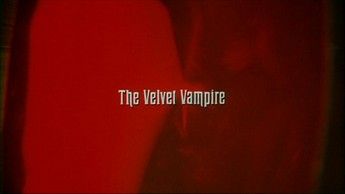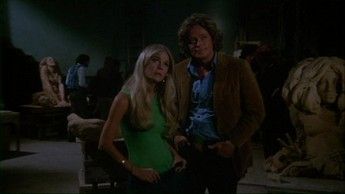 Directed by Stephanie Rothman
Written by Maurice Jules and Charles Swartz
1971, 80 minutes, Rated R
DVD released on September 27th, 2011

Starring:
Celeste Yarnall as Diane LeFanu
Michael Blodgett as Lee Ritter
Sherry Miles as Susan Ritter
Gene Shane as Carl Stoker
Jerry Daniels as Juan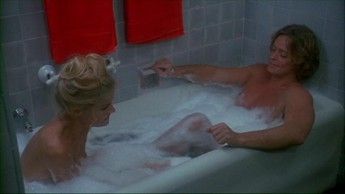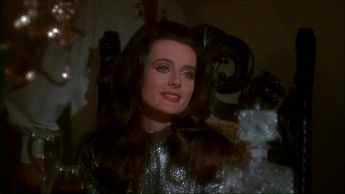 Review:

Shout Factory debuts Roger Corman's Cult Classics All-Night Marathon line with a quartet of horrors titled Vampires, Mummies & Monsters in a 2-disc special edition. Three titles that include The Velvet Vampire (1971), Lady Frankenstein (1972) and Time Walker (1982) were produced by Roger Corman and are joined by the Linda Blair film Grotesque (1988) that Corman has nothing to do with, but honestly, who cares?

First up, The Velvet Vampire is a bizarre tale involving Lee and Susan Ritter, a trusting young couple who role-play at an art gallery and are invited to a weekend getaway with the mysterious Diane LeFanu. Deep in the desert their car breaks down, but they are soon rescued by their hostess in a dune buggy. Sexual tensions build as LeFanu seduces first Lee and then Susan. Apparently Diane is a vampire who enjoys the sun as much as she craves sex. How is this possible? I don't know, but the film moves along at a nice pace and has a pretty cool finale, so I never really cared that I was confused.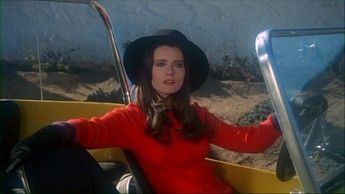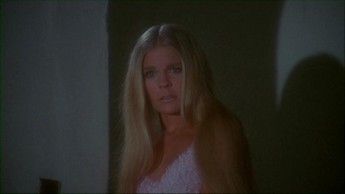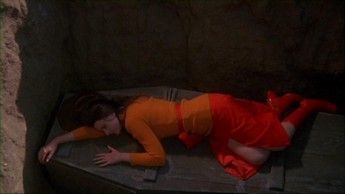 Video and Audio:

Picture quality is all over the place, but never dips so low as to derail the general viewing experience. Releasing the four titles as a set of double features is economically pleasing, but it would have been nice if Shout Factory could have spread these releases over four individual discs, or at the very least placed the double feature of The Velvet Vampire and Lady Frankenstein on a flipper DVD-9.

Three of the four titles receive new anamorphically enhanced 1.78:1 transfers that preserve the original theatrical aspect ratios, while Grotesque remains 4x3 full frame.

The Velvet Vampire receives the best treatment as colors pop while keeping flesh-tones natural. Black levels are solid and there are no signs of macro-blocking.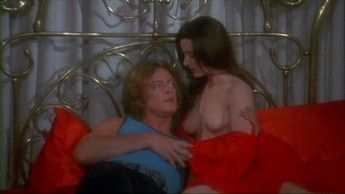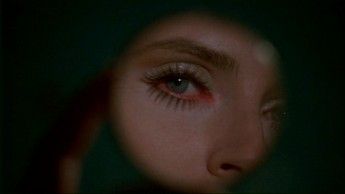 Special Features:
The highlight on this disc is a friendly commentary from star Celeste Yarnall who answers questions and relates warm anecdotes from the production.

The original theatrical trailer is also offered.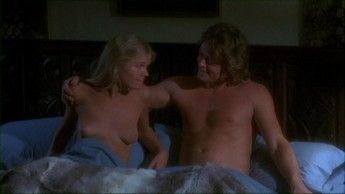 Grades:

 



Movie:
Video:
Audio:
Features:
Overall:
Click the "2" below for the Lady Frankenstein review.