Why Don't You Just Die! Movie Review
Written by Joanna K. Neilson
Released by Reel Suspects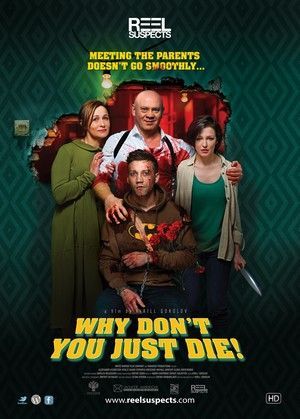 Written and directed by Kirill Sokolov
2019, 95 minutes, Not Yet Rated
Frightfest UK premiere on 24th August 2019
Starring:
Aleksandr Kuznetsov as Matvey
Vitaliy Khaev as Andrey Gennadievitch
Evgeniya Kregzhde as Olya
Michael Gor as Yevgenich
Elena Shevchenko as Tasha
Review:
This film, entirely in Russian, knows exactly what the hell it's doing. It is beyond enjoyable to watch. In fact it's glorious. Every camera angle or sharp cut would make Sam Raimi weep with envy. Every blast of colour would make Wes Anderson eat his own penny-loafers to look THAT good. The twists and turns would make Shyamalan jump off a bridge in shame. The camerawork would send David Fincher to his therapist, realising he was now unable to compete anymore.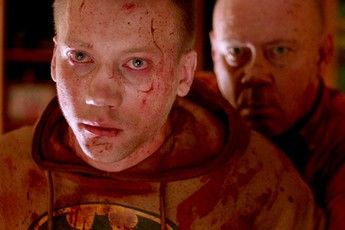 OK, so it's not THAT good, but it remains a damn fine piece of filmmaking. Why Don't You Just Die! (AKA 'Papa Sodokhni or 'Daddy, Die') is a darkly funny yarn. Nothing and no one is ever quite what they first appear and it begins with a young man intent on a mission of murder. A murder that actually seems quite justified. But there's plenty in store to turn any assumptions on their head. Control and expectations are booted back and forth and the truth is a very tricky beast to handle. It's also very funny.
And it gets in a few hilariously dark jabs about the state of Russian culture while it's at it.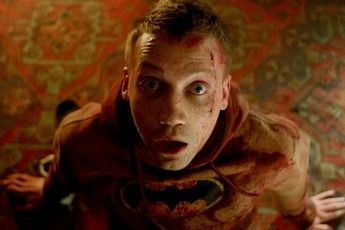 It'd be unfair to describe much more without giving it all away. Let's just say that the gory violence is the only thing that truly makes this a horror film. Beyond the rivers of blood, it has domestic drama and dodgy detectives, hideous murder and rich fatties in lurid tracksuits. The sound also deserves a special mention. It's possibly got the best and most gratuitous use of the Wilhelm Scream ever used.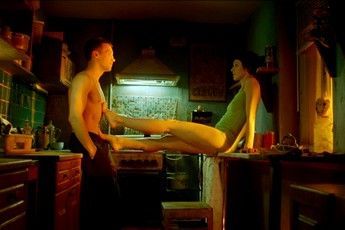 An incredible debut feature that doesn't miss a step, Why Don't You Just Die! has a gleeful, Tom and Jerry craziness that's utterly, balls-out good fun, and it only gets better as it continues. You may even shed a tear and laugh your ass off at the same time.
Watch it now before it gets remade and watered down.
This page includes affiliate links where Horror DNA may receive a small commission at no extra cost to you.