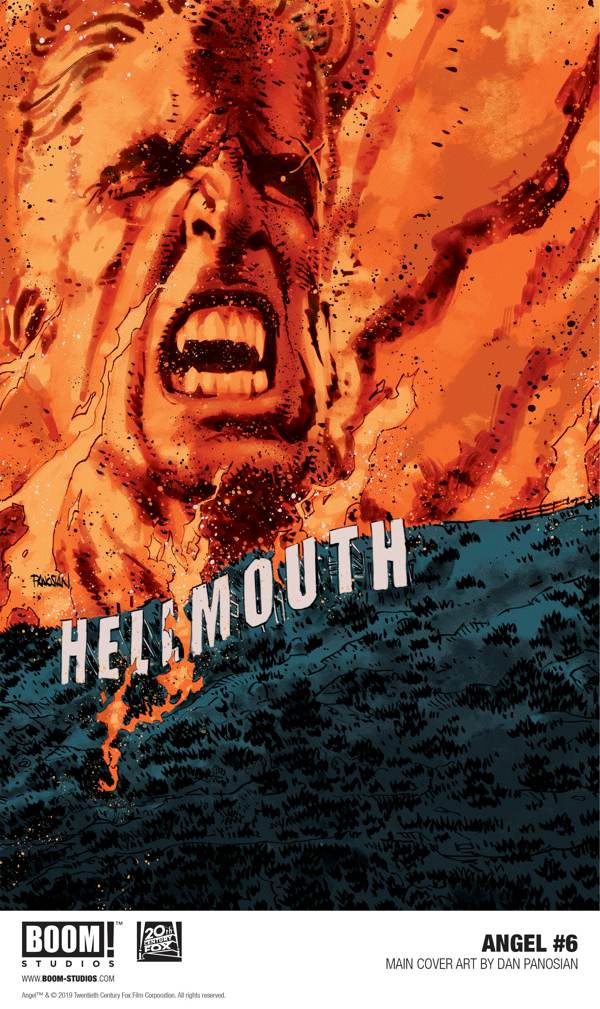 Click image to enlarge.
ANGEL #6 PREVIEW
Hellmouth, the first comic book crossover between Buffy the Vampire Slayer and Angel begins this week. Publisher BOOM! Studios, in partnership with 20th Century Fox, has shared a preview of Angel #6 from writer Bryan Edward Hill and artist Gleb Melnikov, showing how the world deals with the consequences of an open Hellmouth.
With Angel trapped in the Hellmouth with the Slayer, the rest of his newly formed team has their hands full dealing with the fallout in Los Angeles. Will this gang of supernatural crime-solvers be able to protect Los Angeles from the shockwaves of the Hellmouth's opening… and from newly arrived vampire, Spike?
Angel #6 features a main cover by Dan Panoisian and variant covers by Scott Buoncristiano, Goñi Montes, and more. It's set for release on October 23rd, 2019.
Want to share some news? Click here to hit us with it!