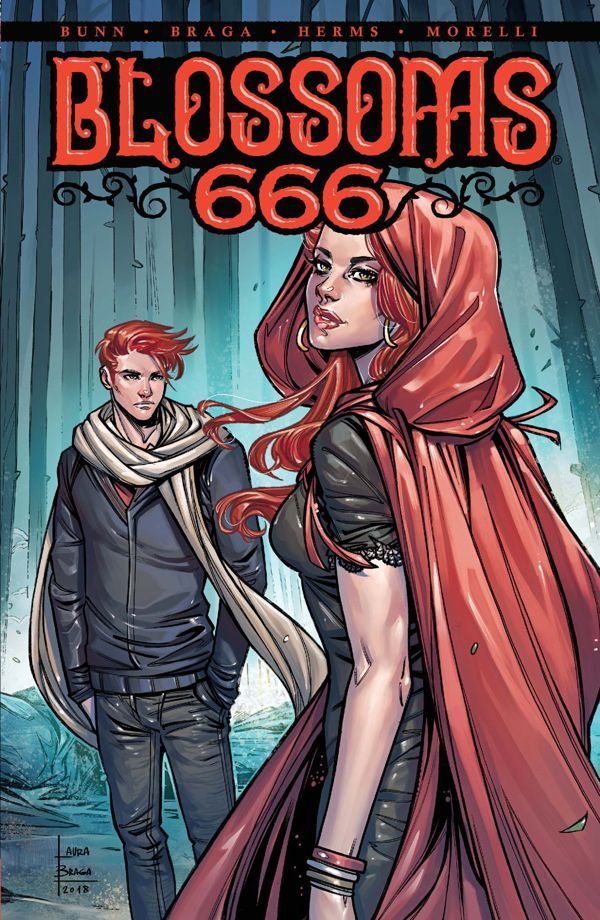 Click image to enlarge.
BLOSSOMS 666: VOLUME 1 PREVIEW
Blossoms 666 was an excellent addition to the Archie Horror line-up, showing Cheryl and Jason Blossom fighting over the title of Anti-Christ. The first five issues of the series are being collected in a trade paperback, due out next week and Archie Comics has shared a preview which you can check out below:
Cheryl and Jason Blossom are a pair of seemingly normal kids in Riverdale. They're wealthy, popular and likeable–but they also harbor a deep, dark secret–one of the Blossom Twins is the Anti-Christ. Both want the title, and no one in Riverdale is safe.
Blossoms 666 is written by Cullen Bunn, illustrated by Laura Braga, colored by Matt Herms, and lettered by Jack Morelli. It's set for release on October 16th, 2019.
Want to share some news? Click here to hit us with it!