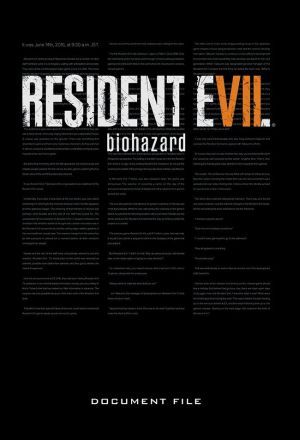 DARK HORSE BRINGS RESIDENT EVIL 7: BIOHAZARD DOCUMENT FILE TO THE US
Dark Horse Books has teamed up with Capcom to translate Resident Evil 7: Biohazard Document File in English for the first time. This serves as a great companion to the game franchise. The in-depth 152-page art book showcases the challenges recorded throughout the production of Resident Evil 7: Biohazard.
The oversized hardcover art book includes undisclosed concept art and CG visuals closely arranged and coupled with detailed passages of the development team's progress on the game. It also features interviews, photo albums, a storyboard collection of in-game event scenes from opening to ending, and more.
Resident Evil 7: Biohazard Document File is set for release on December 8th, 2020. It's currently available for pre-order at your local comic shop, bookstore, and Amazon. It will retail for $29.99.
Want to share some news? Click here to hit us with it!