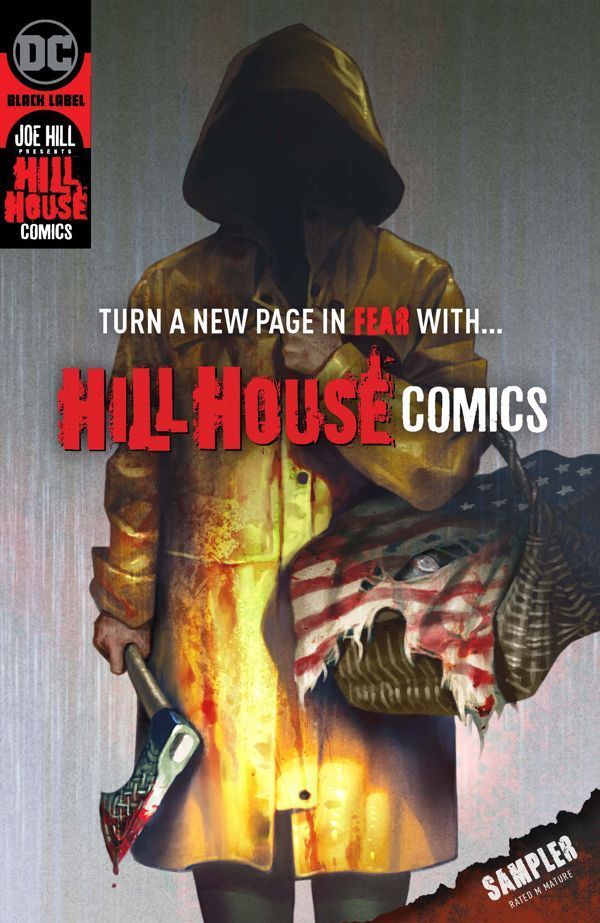 Click image to enlarge.
DC RELEASES HILL HOUSE SAMPLER
I'm eagerly anticipating DC's pop-up imprint, Hill House Comics, curated by Joe Hill. The first wave of titles hits this month. To whet your appetite a bit, DC has released a free sampler that includes excerpts from the launch titles Basketful of Heads, The Dollhouse Family, and The Low, Low Woods. You can check it out online right now. If you're a print fan, I believe they'll be given out for free at select comic shops.
The sampler also includes some previews for the 2020 titles like Daphne Byrne and Plunge, not to mention Sea Dogs, the serialized story that will be broken up in every issue of Hill House Comics.
Click images to enlarge.
Want to share some news? Click here to hit us with it!