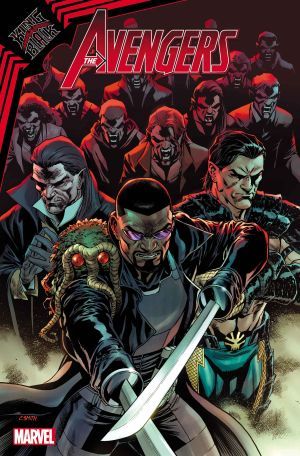 EARTH'S MIGHTIEST HEROES FIGHT KNULL IN AVENGERS #45
This April the Avengers get in on the symbiote action from King in Black. Avengers #45 from writer Jason Aaron and artist Luca Maresca will feature Blade and a vampire army taking on Knull's forces. Check out the cover by Cory Smith above.
Marvel teases that Blade will pay a dark price that will change his world forever as a price for being at the forefront of battles throughout King in Black. This will set up Blade and the Avengers for what's to come next.
One thing I don't understand is the timing of this issue. Avengers #45 comes out in April, but King in Black's final chapter drops in March. Are the Avengers going to pop in and clean up?
Want to share some news? Click here to hit us with it!