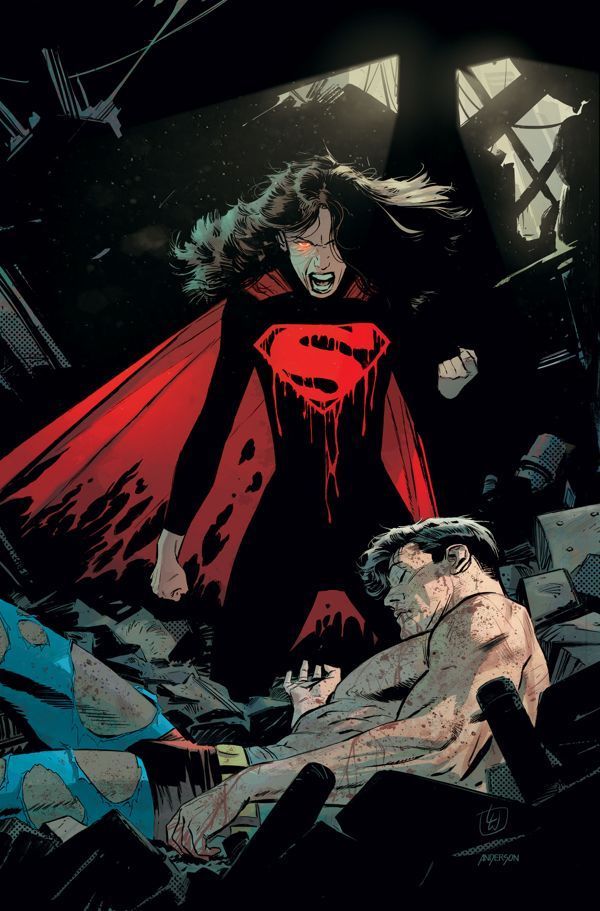 Click image to enlarge.
FEAR LOIS LANE: ERADICATOR IN TALES FROM THE DARK MULTIVERSE ONE-SHOT
I'm old enough to remember the Death of Superman and the ripples it sent throughout the comic book industry. Later this month, DC Comics is revisiting it through a more sinister lens in Tales from the Dark Multiverse: The Death of Superman. This one-shot has Lois Lane twisted by rage and grief and becoming the Eradicator. She takes revenge on those who let Superman die and the corrupt world he could never defeat. Armed with the power of a god, she aims ot end the battle by any means necessary. The Reign of the Supermen will be over before it begins.
One of the benefits of digging into a new universe is putting a new spin on all of the classics that have come before it. The Dark Multiverse offers that in spades and everything will have a...well...darker tone to it. I can't wait to see what else is in store for us.
Tales from the Dark Multiverse: The Death of Superman is written by Jeff Loveness, illustrated by Brad Walker, inked by Andrew Hennessey & Norm Rapmund, and colored by John Kalisz. It features a cover by Lee Weeks and it's set for release on October 30th, 2019.
Want to share some news? Click here to hit us with it!