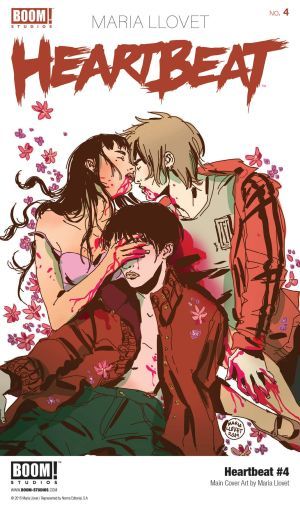 HEARTBEAT #4 PREVIEW
Maria Llovet's Heartbeat continues next month and BOOM! Studios has shared an early preview of issue #4, featuring letters from AndWorld Design.
Donatien has managed to escape the consequences of his brutal crime only by charm and wit, but those close to the victim want answers, and they will do anything to get them. When someone gets too close to the truth, Eva will learn how far Donatien will go to protect his secret… and how much Eva is willing to accept.
Heartbeat #4 features a main cover by Llovet and a variant cover by Rodin Esquejo. It's set for release on February 19th, 2020.
Want to share some news? Click here to hit us with it!