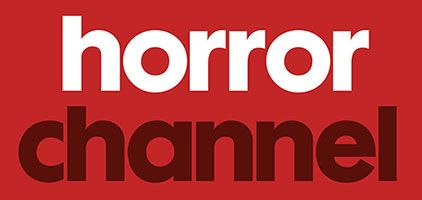 A spectral selection of movies which will take possession of the nation's TVs every night for two weeks in October on Horror Channel - from Saturday 17th to Saturday 31st at 9pm.
Here is the full line-up:
Sat 17th Oct - AN AMERICAN HAUNTING (2005) *Network Premiere

The wind whispers ominous warnings of death before a malevolent entity arrives to claim the life of a young girl as director/writer Courtney Solomon brings author Brent Monahan's chilling, fact-based story of supernatural murder to the screen in this tale of terror starring Donald Sutherland, Sissy Spacek & James D'Arcy.
Sun 18th Oct – DARK SUMMER (2015) *UK TV Premiere

From Paul Solet, director of the acclaimed hit Grace, comes a suspense thriller focusing on a 17-year-old boy, Daniel, on house arrest for stalking, Mona, a female classmate online. He thinks he has piggybacked his neighbours' wireless signal but then things start to happen and feels a strange presence in the house.
Fri 23rd Oct - STIR OF ECHOS: THE HOMECOMING (2007) *Network Premiere

This sequel features Rob Lowe as National Guard Captain Ted Cogan, an Iraq War veteran whose past comes back to haunt him. After returning home from the line of duty, Cogan's notion of his life returning back to normal is scuppered when he has visions of a group of innocent bystanders he inadvertently killed in Iraq.
Sat 24th Oct – AMITYVILLE 3 (1983) – Network Premiere

Investigative reporter John Baxter (Tony Roberts) buys a notorious house in the Long Island suburb of Amityville in an attempt to prove that stories about its being inhabited by demons are fraudulent. But soon his daughter, Susan (Lori Loughlin), and her friend Lisa (Meg Ryan) are experiencing inexplicable terrors, while his estranged wife, Nancy (Tess Harper), and supernatural expert Elliot West (Robert Joy) fear that the evil has begun to spread outside the house's walls.
Sat 31st Oct – THE POSSESSION (2012) – UK TV Premiere

When their youngest daughter, Em (Natasha Calis), becomes strangely obsessed with an antique wooden box, parents Clyde (Jeffrey Dean Morgan) and Stephanie (Kyra Sedgwick) see little cause for alarm. However, Em becomes increasingly unstable, leading the couple to fear the presence of a malevolent force. To their horror, Clyde and Stephanie learn that the box contains a dybbuk, a dislocated spirit that inhabits, and ultimately devours, a human host.
Plus:
Mon 19 Oct, 9pm - GRAVE ENCOUNTERS (2011)
Tues 20 Oct, 9pm - CASSADAGA (2011)
Wed 21 Oct, 9pm - THE ABANDONED (2006)
Thurs 22 Oct, 9pm - STIR OF ECHOS (1999)
Sun 25 Oct, 9pm – HAUNTED (1995)
Mon 26 Oct, 9pm - FORGET ME NOT (2009)
Tues 27 Oct, 9pm - THE TATTOOIST (2007)
Wed 28 Oct, 9pm - THE TORMENT (2010)
Thurs 29 Oct, 9pm – SOLSTICE (2008)
Fri 29 Oct, 9pm – GRAVE HALLOWEEN (2013)
There are also a further two UK premieres and five Network premieres, including the network premieres of Nicolas Roeg's classic DON'T LOOK NOW (Sun Oct 4, 9pm) and John Carpenter's devilishly original PRINCE OF DARKNESS (Fri 9 Oct, 9pm) and the UK premieres of Blair Erickson's mind-altering BANSHEE CHAPTER (Fri 16 Oct, 9pm) and Conor McMahon's evil-fuelled FROM THE DARK (Fri 30 Oct, 10.55pm).
Horror Channel is available in the UK on: Sky 319 / Virgin 149 / Freesat 138 / Freeview 70

Links: www.horrorchannel.co.uk | Horror Channel Twitter
Want to share some news? Click here to hit us with it!