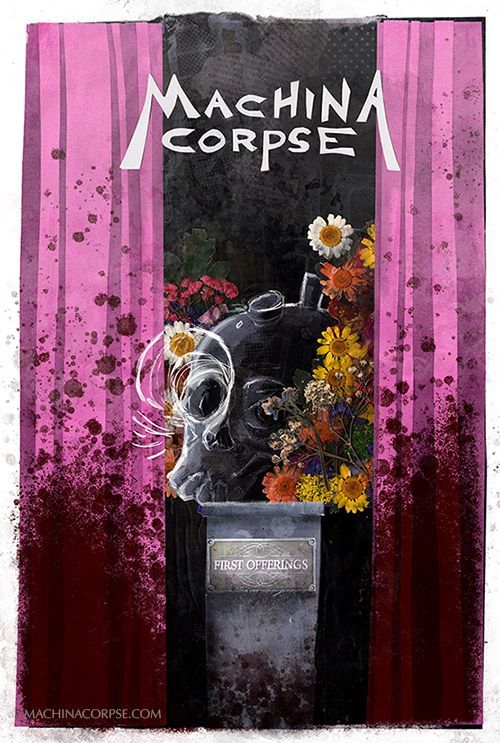 Click image to enlarge.
MACHINA CORPSE LAUNCHES FIRST OFFERINGS PACKED WITH SCARES
There are all kinds of comic book publishers out there, but how many of them reference a dead body in their name? Newcomer Machina Corpse is set to make its mark on the industry with the launch of its first title, First Offerings. Founded by Chandra Free and Stephen Emond, Machina Corpse is running a Kickstarter campaign to fund the release of its debut comic. It's a 36 page comic including two 12-page tales, one written by each founder.
"Horror is an amazing genre," Emond stated. "You can do so many imaginative and creative things and horror comes in all shapes and sizes, from family drama, to slice of life, action, even humor."
Emond believes there's a ripe audience for horror-themed comics. "The audience for horror is looking to be scared, we open our most vulnerable selves to this art form, we let these stories in on a deep level, and comic books are the perfect story-telling tool between the art and writing and the singular vision a creator can provide."
Rewards for the Kickstarter campaign include digital and physical copies of the book itself, pins, posters, and more. It's running through October 30th, 2019. At the time of this writing, it's about halfway to its funding goal.
Click images to enlarge.
Want to share some news? Click here to hit us with it!