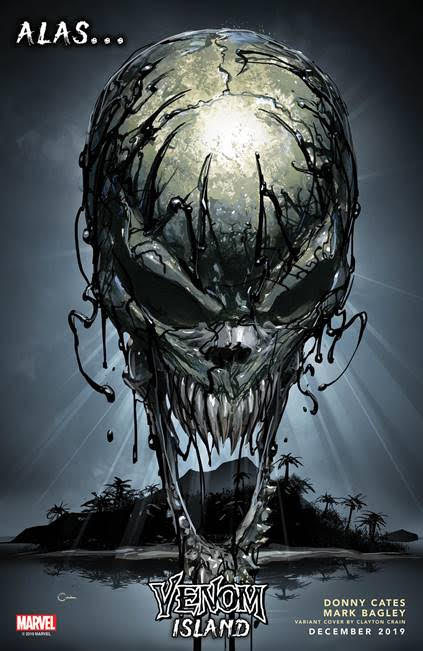 MARVEL TEASES VENOM ISLAND IN DECEMBER
We're in the midst of Absolute Carnage and that's definitely consuming all things symbiote right now, however it's public knowledge that writer Donny Cates has some big plans for Venom well past this storyline. Marvel Comics has teased just that with an ominous variant cover for December's Venom #21 by Clayton Crain with interior artwork by Mark Bagley.
Although we have nothing else to judge this from, it looks like it could be references Amazing Spider-Man #347, where Venom kidnaps Spider-Man, taking him to a tropical island not for a relaxing vacation, but to fight him to the death. Knowing that Cates is well-versed in Venom history and has worked tirelessly to weave just about everything about the character together, I'm intrigued by what this could mean.
Want to share some news? Click here to hit us with it!