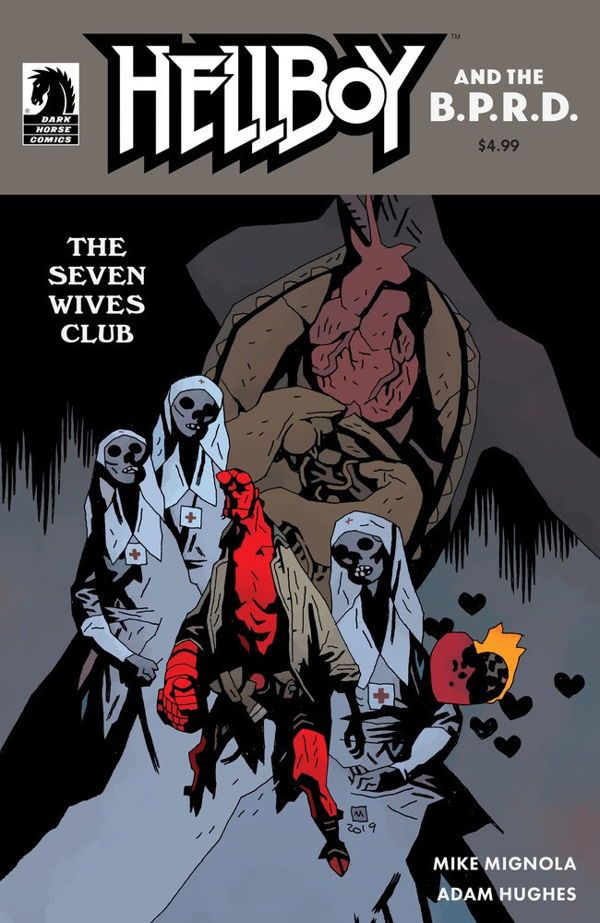 Click image to enlarge.
MIKE MIGNOLA & ADAM HUGHES TEAM UP FOR NEW HELLBOY STORY
Some creators just work well together. Such is the case with Mike Mignola and Adam Hughes. The pair collaborated on Hellboy: Krampusnacht and they're doing it again this December with a new one-shot, Hellboy & The B.P.R.D.: The Seven Wives Club from Dark Horse Comics. The story follows Hellboy as he helps a young girl whose ghost hunt in Savannah, Georgia goes terribly wrong. Things get progressively worse when an abandoned medical school reveals details of a grisly murder from long ago.
"The Victorians used to read and tell ghost stories during the Christmas season," said Mignola. "We might not be reading by candlelight these days, but I do like a good ghost story during the holiday season, especially when there are stolen cadavers, vengeful spirits, and art by Adam Hughes."

"I'm dead thrilled to be collaborating with Mike again and flabbergasted as always that anyone wants to work with me twice," said Adam Hughes. "This one's so spooky, I'm only drawing it during the daytime."
Hughes will provide both the main cover and a variant cover for this one-shot. Mignola will also provide a variant cover. Look for Hellboy & The B.P.R.D.: The Seven Wives Club on December 11th, 2019.
Want to share some news? Click here to hit us with it!