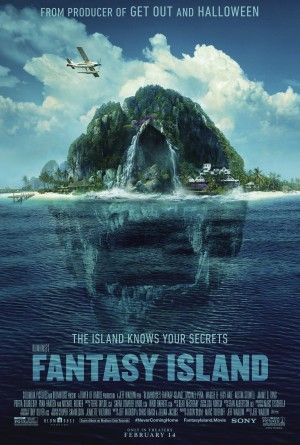 NEW TRAILER AND POSTER FOR BLUMHOUSE'S FANTASY ISLAND
This Valentine's Day, catch a ride to Blumhouse's latest release, Fantasy Island. As a child of the '70s, my sister and I loved Fantasy Island. Some of my favorites included the ones with Roddy McDowel as Satan, so when I saw that Blumhouse was taken a dark spin on this great show, I was pleased to say the least.
Directed by Jeff Wadlow and written by Wadlow, Chris Roach and Jillian Jacobs, the film stars Michael Peña, Maggie Q, Lucy Hale, Austin Stowell, Jimmy O. Yang, Portia Doubleday, Ryan Hansen, and Michael Rooker. Look for it on February 14th, 2020.
In Blumhouse's Fantasy Island, the enigmatic Mr. Roarke makes the secret dreams of his lucky guests come true at a luxurious but remote tropical resort.

But when the fantasies turn into nightmares, the guests have to solve the island's mystery in order to escape with their lives.
Click images to enlarge.
Want to share some news? Click here to hit us with it!