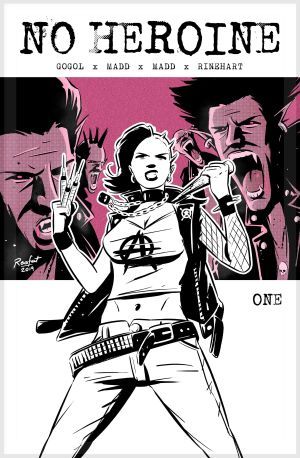 NO HEROINE #1 SELLS OUT AHEAD OF RELEASE
No Heroine, the punk rock vampire comic set to debut next week has already sold out at the distribution level. Published by Source Point Press, written by Frank Gogol and illustrated and colored by Criss Madd and Shawna Madd, the comic may still be available at local shops. This is why we tell you to pre-order stuff. There's no word on a second printing just yet.
Kayla Vasquez—a recovering heroin addict—just wants to go home to her family. But she's got wrongs to right first. When a friend goes missing, she starts down a long, dark road filled with vampires, werewolves, and one really hard lesson: not everyone is cut out to be a hero.
No Heroine #1 is set for release on July 22nd, 2020.
Want to share some news? Click here to hit us with it!