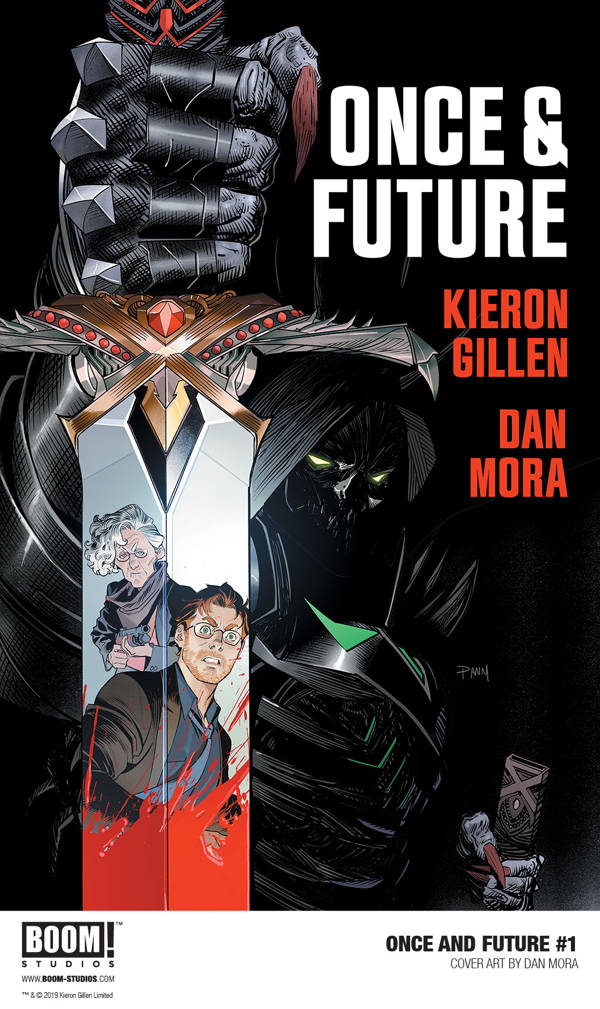 Click image to enlarge.
ONCE & FUTURE #1 EARLY PREVIEW
This August sees the release of Once & Future, the new series from writer Kieron Gillen and artist Dan Mora. Publisher BOOM! Studios has shared an early preview of the first extra-sized issue starring retired monster hunter Bridgette McGuire and her unsuspecting grandson Duncan as they prepare for battle against a rising evil that plans to take over the country.
Duncan McGuire is having a terrible day and a terrible date when his grandmother's retirement home calls with an emergency. Little does he know, the emergency is actually the emergence of a villain from Arthurian legend, being summoned back from the dead by a group of Nationalists to serve their cause. And the only person who knows how to stop them is . . . his grandmother, Bridgette McGuire, ex-monster hunter and lifelong badass. Duncan is soon swept up into a world of magic and myth as he comes face-to-face with the legends from England's past and his own complicated family history, as he and his gran fight for their country's future.
Once & Future #1 will feature a cover by Dan Mora. It's set for release on August 14th, 2019.
Want to share some news? Click here to hit us with it!