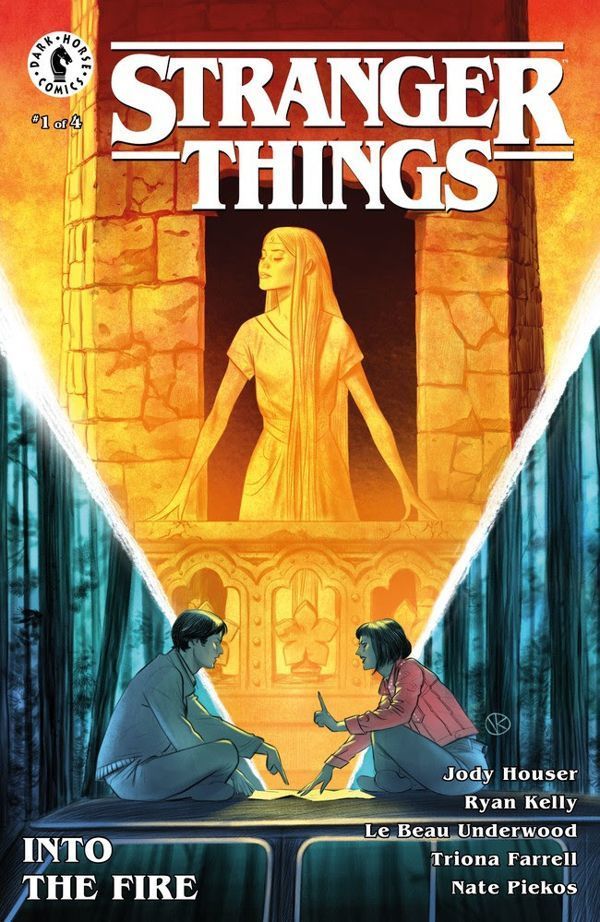 Click image to enlarge.
STRANGER THINGS COMICS CONTINUE WITH INTO THE FIRE
Dark Horse Comics and Netflix continue to expand the world of Stranger Things in comic book form. We've seen two mini-series already and a third has just been announced. Debuting in January 2020, Stranger Things: Into the Fire takes us back to 1984, as two survivors of Dr. Brenner's experiments look for their fellow experiment, number Nine, who needs help now more than ever.
In Stranger Things: Into the Fire, years after escaping Hawkins Lab, two of Dr. Brenner's former subjects try to return to their live normal lives. When news reaches them that the lab was shut down they go on a harrowing search for Nine, a powerful pyrokinetic, whose shattered psyche threatens to burn them all to ashes if they can't find her and free her from her own malevolent imagination.
Stranger Things: Into the Fire is written by Jody Houser, illustrated by Ryan Kelly, inked by Le Beau Underwood, colored by Triona Farrell, and lettered by Nate Piekos. Look for the first issue on January 8th, 2020.
Click images to enlarge.
Want to share some news? Click here to hit us with it!