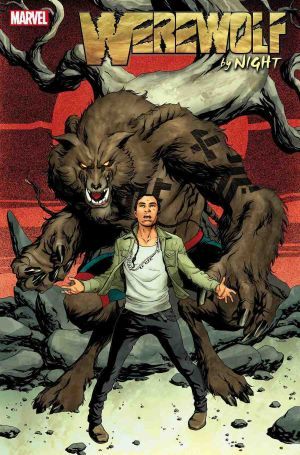 TAKE A CLOSER LOOK AT WEREWOLF BY NIGHT
October is when all the publishers lean heavily into horror and I am here for it. Case in point: Marvel is relaunching Werewolf by Night as a new series written by Taboo from the Black Eyed Peas and Ben Jackendoff and illustrated by Scot Eaton. Check out a video below as Marvel's Ryan Penagos chats with the writers of the book, featuring some never-before-seen artwork.
Set in a small town in Arizona, Werewolf by Night will tell the incredible tale of a young man named Jake dealing with the effects of a family curse while trying to protect his people from a mysterious corporation. As this wild adventure unfolds, Jake will learn the startling truth behind his abilities and go up against fan-favorite super hero, Red Wolf.

"I'm half-Hopi and half-Mexican, so we pulled a lot from my personal experience to implement that in our storytelling," Taboo told Marvel Host Ryan Penagos. "The cool thing about this story is that although there's a Native perspective to it, it's not a Native story. This kid is dealing with becoming a werewolf and it's inclusive to everyone and there's bits and pieces for everyone to take away their own personal motivation."

"[Scot Eaton] sees the vision, and Scot just applies it and takes it to the next level," Taboo added when asked about his collaborator, superstar artist Scot Eaton.
Werewolf by Night #1 is set for release on October 21st, 2020.
Want to share some news? Click here to hit us with it!