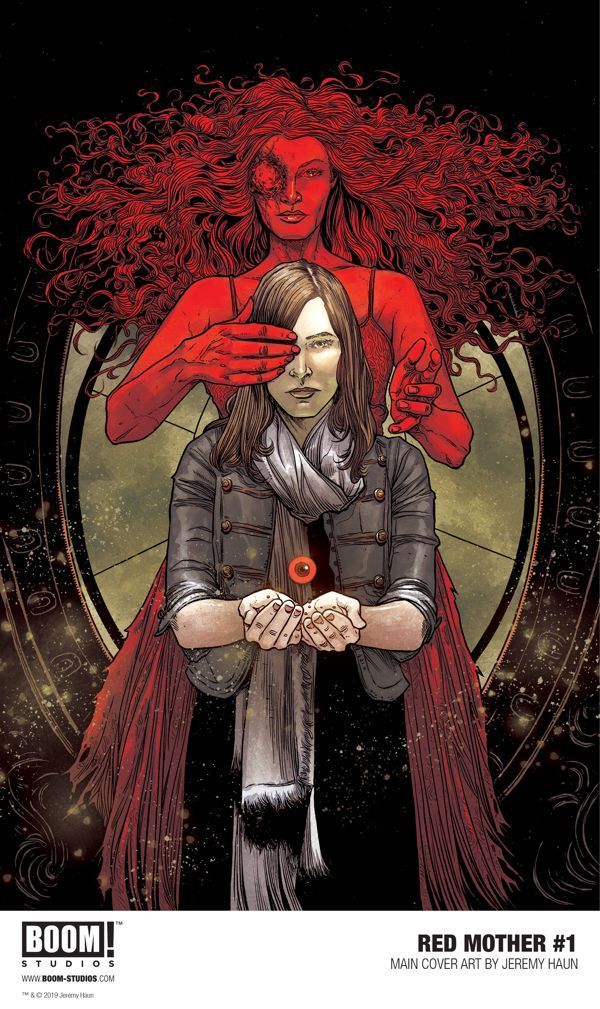 THE RED MOTHER #1 GETS A TRAILER & NEW COVER
The Red Mother has quickly become one of my most anticipated series and publisher BOOM! Studios is rolling out the promotional machine to further that excitement. The series, written by Jeremy Haun and illustrated by Danny Luckert centers on a young woman who survives a tragedy only to be stricken with sudden, unexplained visions of horror. Check out a trailer for the series below:
There are dark things just beyond this reality. Horrors that we cannot quite see. Things wanting to get in. After losing her eye and the man she loves during a brutal attack in an alley, Daisy McDonough is left trying to put the pieces of her life back together. Just when she thinks she can start the process of healing and moving on, she begins to see strange things through her new prosthetic eye.
She can see the Red Mother. And the Red Mother can see her right back!
We already knew that the first issue would feature a main cover by Haun and a variant by Luckert. BOOM! Studios has revealed another variant, this one by Jae Lee and June Chung. Just in case you weren't creeped out by the imagery you've seen before, this one should do it.
Click image to enlarge
The Red Mother #1 is set for release on December 11th, 2019.
Want to share some news? Click here to hit us with it!