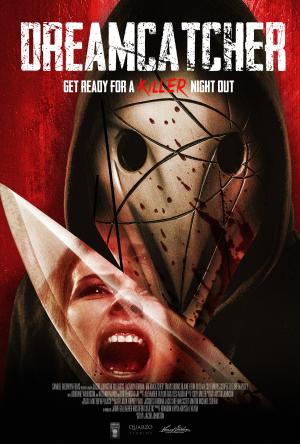 TRAILER AND STILLS FROM DREAMCATCHER
Jacob Johnston makes his feature film directorial and screenwriting debut with the horror film, Dreamcatcher. Starring Niki Koss (Famous in Love, My Stepdaughter), Zachary Gordon (Diary of a Wimpy Kid franchise, Good Trouble), Travis Burns (Neighbours, Sunrise in Heaven), Blaine Kern III (The Perfect Date, Happy Death Day franchise) Olivia Sui (Smosh, The Big What If), Emrhys Cooper (Mamma Mia!, Person of Interest), Elizabeth Posey (Euphoria), Nazanin Mandi (How to Make a Reality Star), Adrienne Wilkinson (Star Trek: Renegades, Xena: Warrior Princess) and Lou Ferrigno Jr (S.W.A.T., 9-1-1), Dreamcatcher will be released on March 5th, 2021 by Samuel Goldwyn Films in theaters and On Demand.
Dylan, known to his fans as DJ Dreamcatcher, is on the brink of global stardom. Everything changes the night of Cataclysm, an underground music festival, where two estranged sisters and their friends meet Dylan. After a drug fueled gruesome event, things begin to spiral into a 48-hour whirlwind of violence and mayhem.
Click images to enlarge.
Want to share some news? Click here to hit us with it!