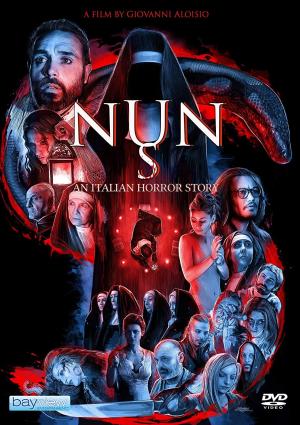 TRAILER FOR NUNS: AN ITALIAN HORROR STORY
On February 16th, 2021, Giovanni Aloisio's Nuns: An Italian Horror Story arrives from Bayview Entertainment. Check out the trailer below!
Three nuns live in an old convent which has been converted into a guesthouse; young Bruno is staying with them acting as a caretaker. He does his best, but the convent is so large that it requires the assistance of a housekeeper and they soon hire Helena, a beautiful woman who Bruno falls in love with despite the consequences. The nuns begin to treat Helena strangely, not accepting her presence in their home and her effect on Bruno. Soon. a university professor, Goffredi, decides to investigate the strange origin of the convent and comes to spend the night at the with his two sons. From horror to mystery, NUNS casts its spell in a gorgeous cinematographic style reminiscent of the Italian horror classics of Dario Argento and Mario Bava, while embracing brave new ideas of terror.
Want to share some news? Click here to hit us with it!